One of the key benefits of working in the Cloud is being able to access your most crucial data anytime, anywhere, and on any device. By importing and connecting your Excel, CSV, and Power BI Desktop files in OneDrive, you can rest assured that your data is always up-to-date.
Plus, it's easy to connect OneDrive files to Power BI. Just follow these steps:
Getting Started
1. First, log in to Power BI.
2. On the Home screen, click Get Data.


3. Under Files, click Get and then select OneDrive for Business.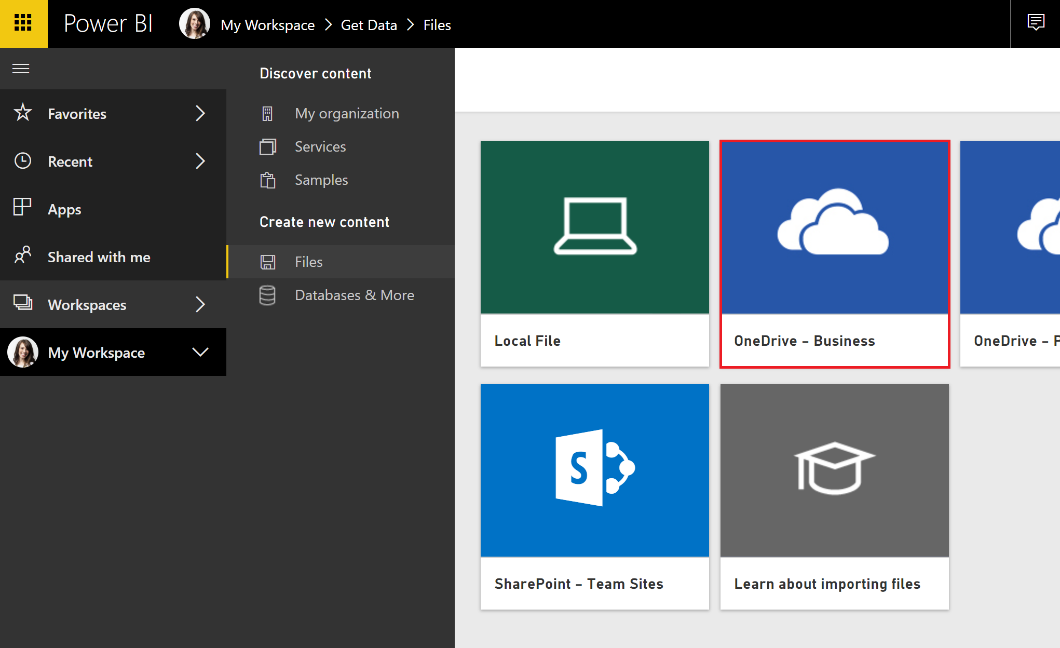 4. Find and select an Excel/CSV file from your OneDrive account.
5. Click Connect.


6. Choose to either Import or Connect your OneDrive file.
Importing OneDrive Files
Click Import. The data is stored in Power BI and allows you to query faster. Changes made in OneDrive are updated automatically.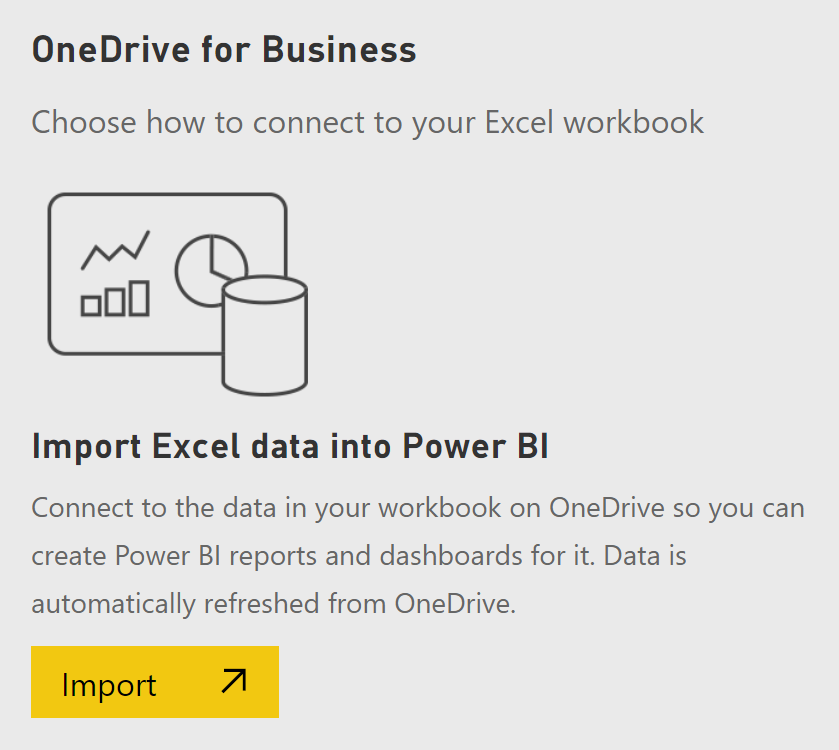 Connecting OneDrive Files
Click Connect. Connected files will be added to Workbooks, but the data itself remains in OneDrive. Edit data or make new graphs in Excel Online or in the desktop version—changes in the original file will also update here.

See—we told you it was simple. To connect or import more OneDrive files to Power BI, just repeat the steps outlined above.
Need more help with digital transformation? Get started with QuickHelp™.