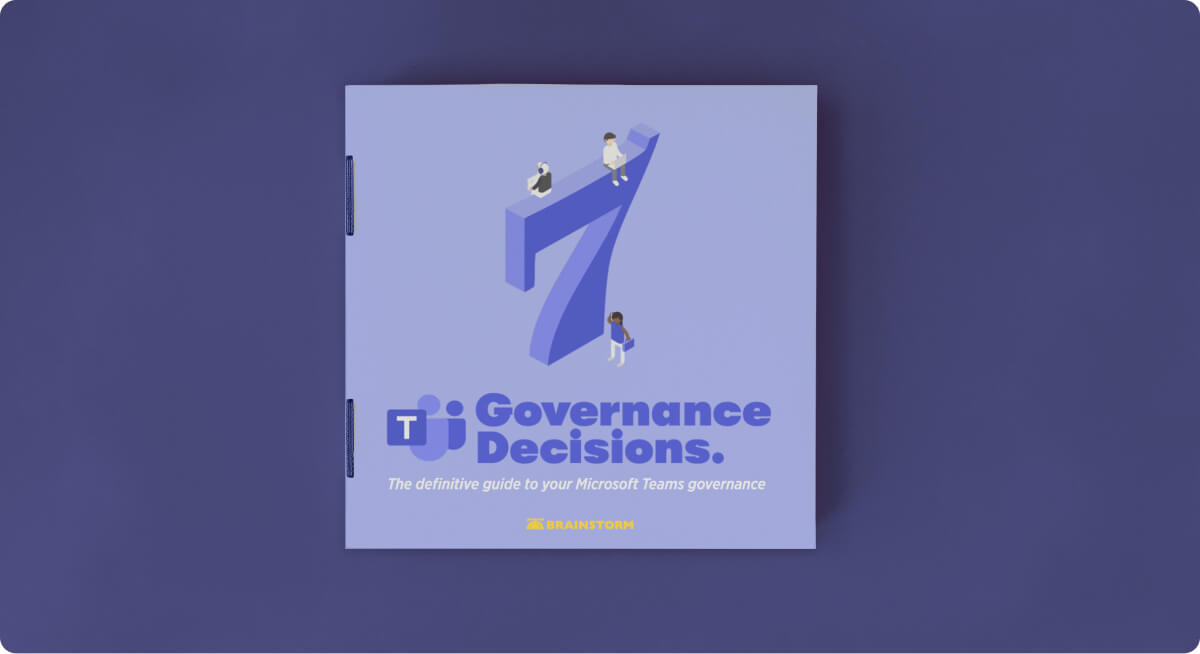 Guide
7 Governance Tips for Microsoft Teams
If you're rolling out Microsoft Teams to your organization, you already know what Teams can do for your users. But opening the floodgates and letting everyone have access to every amazing feature may not be the best way to go.
For example, if every employee can create teams, you may end up with several redundant groups, which leads to a lot of problems—like missing key players and lost or duplicate files. To set up your users for success, consider limiting what they can control—but don't lock everything down. You need to give users enough freedom to collaborate in Microsoft Teams. And governance tips can help.
We get it—it's a tricky balance. So, as you consider your users' needs, show them from an IT perspective which Microsoft Teams governance tips matter most—like naming conventions, policies, guest access, and more.
To get started, download "7 Teams Governance Decisions: The Definitive Guide to Your Microsoft Teams Governance."