Nice to e-meet you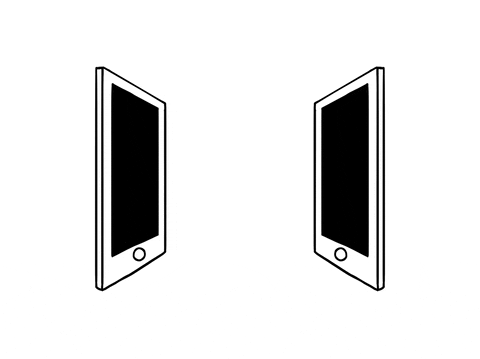 In-office work may be on hold, but that doesn't mean your business is. Even in quarantine, life goes on. There's remote work to do, products to produce, services to provide, sales to make—and new employees to hire and onboard.
But how do you onboard without the welcome gifts and company swag? The traditional office tour? The first-day lunch with the team?
While virtual onboarding may not include the usual traditions, it can still be engaging and instructive—and it's more essential than ever. At its core, onboarding is about investing in new hires to benefit the company as a whole. The better you train your employees, the smoother the workflow—for everyone.
Plus, a good, structured onboarding experience makes new hires 69% more likely to stay on for at least 3 years, and reduced turnover really does help the whole company, especially in turbulent times.
Virtual Onboarding Essentials
So—what does virtual onboarding look like?
The process isn't going to be identical for every position, but it's definitely more than just tossing new hires a laptop and giving them their company logins. Good onboarding is all about equipping employees with the tools they need to do their jobs well.
Without further ado, here are 5 things every new hire deserves.
1. Real time collaboration skills
Each employee needs to know how to work with other members of their team. If they have a question, who should they ask? What's the best method to contact team members? Where does the team come together to discuss projects and problems?

This is where tools like Microsoft Teams are a huge help. Teams is a central collaboration hub that includes tools for individual and group conversations, team discussions, audio and video calls, meetings, file sharing, and more. And all you need to contact a member of your organization is their name.
There's also the online version of Microsoft 365, which allows users to access, edit, and collaborate on files right from their browsers. Another boon for helping new hires—when you both open the same file, all your edits, questions, and feedback show up in real time. When you can't stop by a new hire's desk and point over their shoulder, Microsoft 365 is the next best option.
2. Calendar and meeting management training
When it's time for a meeting, do your new hires know where to go and how to log in? Which app do you use for audio or video calls or for different kinds of meetings?

Now might be a good time to discuss availability. Are there certain hours when employees are expected to be online? What's your policy on breaks?
Again, training employees on calendar and meeting management is much smoother if your organization uses Microsoft 365, especially Teams and Outlook. Virtual meetings are hosted in Teams, but the two apps are integrated, so you can schedule, manage, and join meetings from either one.
3. Secure file storage
Each company, department, and team may have their own file storing conventions. Where can new hires find essential resources? Do they know how to give others access to their files? Does your organization have specific file-storing and file-sharing policies?

If your company uses OneDrive and SharePoint, this training becomes pretty straightforward—especially if you already have safeguards in place to prevent sharing outside the company. SharePoint sites provide a central location for team files, and OneDrive gives new hires their own cloud-based file library. And data stored in both apps is encrypted and protected by Microsoft.
4. Security know-how

Speaking of protection, new hires are often the weak link in your company's security. Do your new employees know how to spot a phishing scam? Do they know how to react to a ransomware attack? Do they know how to protect sensitive information?
With the rise in remote work, there's been a corresponding rise in virtual dangers—phishing scams alone have increased by 350%! On second thought, maybe a little security training for all your workers would be appropriate….
5. Face time with the team
Any remote worker can feel disconnected from their team—but new remote hires are especially vulnerable. Do new hires know who they report to? When they're working on a project, who's the in-team expert on the topic?

Again, Teams is the perfect tool to help employees get to know their new colleagues. Try to have at least one live, face-to-face meeting with the whole team.
If that's hard to manage on a regular basis, consider setting up a team or channel where members can share get-to-know-you questions or post about what they did last weekend. For new hires and old hands, it's important to see your teammates as real people!
Building Your Onboarding Program
Remember, this list isn't all-inclusive. No doubt your onboarding program will involve job-specific training and resources, but these 5 points are worth keeping in mind as you decide what to include.
Don't have time to overhaul your onboarding program? Good news: you don't have to start from scratch. BrainStorm QuickHelp is here to get your employees up to speed on technology, security, and more.
BrainStorm QuickHelp is a learning platform designed to enable change and drive software adoption—or, in other words, it handles 4 of those 5 onboarding essentials for you. Plus, you can upload company-specific content for specialized training on processes and tools—and find more tips for building an effective onboarding program.
Whether you're onboarding a handful of new hires each month or wanting to revamp your company's security and technology training, QuickHelp's the tool to get you there.