Technology has changed the workplace, but this digital transformation is only getting started. Microsoft recently began offering an onsite experience that helps organizations prepare for the future and invited BrainStorm to support the effort. In July, I attended the National Governors Association (NGA) Summit in Providence, Rhode Island and met with governors and other officials to discuss how technology is impacting the economy and driving jobs of the future.
For example, let's look at the growth in the cybersecurity industry. Companies lost an astonishing $375 to $575 billion in 2015 on "hack attacks." The demand for cybersecurity professionals resulted in over a million job openings in 2016 and this market is expected to double by 2020.
We also discussed changes in public safety, healthcare, and urban mobility—all driven by this digital transformation.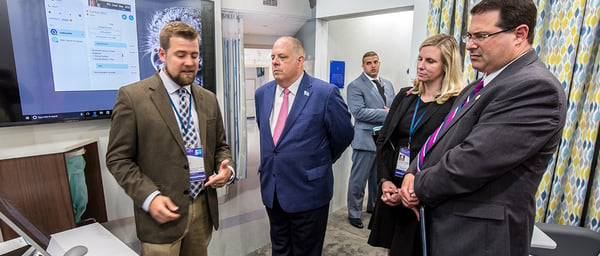 Understanding how we can help governments and companies prepare is critical. The following is a Power BI Dashboard I built to showcase how we face an educational gap.
BrainStorm is proud to support Microsoft as it helps cities, countries, and companies in the private sector to overcome today's challenges and usher in a brighter tomorrow. In what ways do you think technology will change the workplace and create a brighter future?
To learn more about this digital transformation, here are some resources from Microsoft: