Teams may still feel like one of Microsoft's newer applications, but it's changing the way organizations all over the world communicate and collaborate.
Think you've got the basics down? Well–maybe. But we've got seven more ways to take your Teams game to the next level.
1. Give your team its own email address.
If your inbox gets scary, consider giving your Teams channel its own email address. Click on the ellipsis icon next to any channel name and select Get email address. You can forward relevant emails and files to your new address and they'll appear right in your channel.
2. Share Teams conversations.
It's easy to point someone to a conversation they may have missed. Click the ellipsis icon in the first message of a thread, and click Copy link. You can use that link to send to anyone who needs to go right to the conversation you want them to join—no clumsy digging for the right conversation required.
3. Insert an animated gif.
It's the 21st Century. Boring old text just doesn't cut it anymore. Add a little personality to your conversations by clicking the GIF icon underneath the text field. Search for just the right gif (may we suggest "corgi dive") and select the image you want to insert.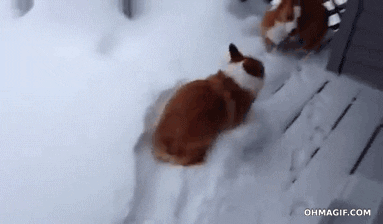 4. Add videos, news, or weather to your chat (or channel).
When you have more to say (and don't feel like typing it), click the ellipsis icon below the text field to explore additional apps that can add instant information to any conversation. Whether you want to include a video, the weather, a news article, or a place to meet, you can do it all in just one click.
5. Flag a conversation for follow-up.
Not ready to follow up on a chat right this instant? Hover over the top right corner of a conversation and click the Save this message icon when it appears. Click on your profile photo, and then Saved—all of your saved conversations will be right there waiting for you.
6. Schedule a meeting from a Teams chat.
If you've got more to say, schedule a meeting to hash out your ideas in real time—without having to leave Teams. From the chat tab, click the Schedule a meeting icon underneath the text field. Enter all relevant details (like time, date, and location), and click Schedule a meeting. How easy is that?
7. Add tabs to your Teams channel.
There are endless ways to make Teams more customized—but adding tabs to your channel may just top the list. At the top of the channel, click the plus icon and select the tab you want to add. With dozens of applications to choose from (like Excel, OneNote, your most visited websites, and more) you can make your Teams channel work as powerfully as you do.
Need help with your Teams adoption strategy? Schedule a demo of our QuickHelp™ adoption platform.