Over the past few months, organizations have adjusted to the world of remote work. Employees have rolled with new routines, adjusted to new distractions, and made the best of an unexpected situation—all while mastering video calls, chats, coauthoring and many other essential habits in Microsoft Teams.
If you're thinking of transitioning back to the office, you might think your team will go back to the normal way of meeting business goals.
But what if your current virtual habits in Teams could improve business outcomes in the office as well as remotely?
Think of this: Perhaps a portion of your organization's employees will continue to work remotely. The new normal in your work routine may include collaborating with remote colleagues.
As for a return to the office, using Teams efficiently can save a lot of time, hassle, and money. Here's how to boost digital collaboration skills with essential Teams habits:
Messages
Have a quick question? Instead of emails, send Teams messages in chats or channels. Plus, Teams automatically saves your conversations for future reference.
Inside Teams, it's easy to format text, upload files, or share links. And get your point across with the perfect GIF while you're at it.
Your chat list automatically sorts conversations by newest to oldest. Need to keep an important conversation at the top of your list? Pin that chat to keep specific colleagues top of mind (and top of Teams).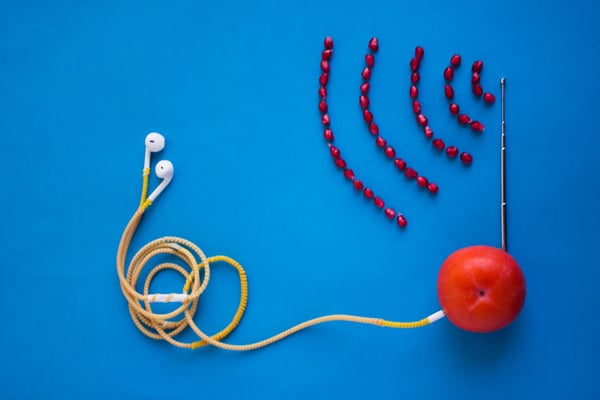 Teams and Channels
To get down to biz, create a team for each department, topic, or group in your organization. Work in channels to communicate, collaborate, and have meetings.
Remember, within channels your group can have multiple, in-context conversations. Share ideas, files, GIFs, and more with the whole team!
Use @mentions to notify colleagues that you've shared time-sensitive information. Specifically, @mention individuals, channels, or entire teams. When someone @mentions you, click to open the notification.
Meetings
Working from home, in the office, or a mix of both?
No matter the location, schedule all meetings as Teams meetings. This way, you'll include all remote team members while experiencing:
Seamless collaboration. Share your screen to demonstrate a point, co-author, or take shared notes. As participants offer thoughts, open the chat window to keep the conversation and ideas going. Plus, Teams will save your conversation and related files to chat history.
Meeting recordings. Remember to record your meetings! Those recordings are handy as a reference and perfect for those who were unable to attend. Just look in the meeting chat for the recording link and share it from there.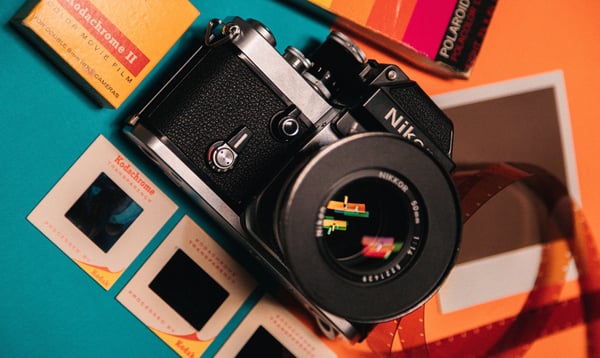 Status
Want to be transparent about your availability? Click your profile picture to set your status. When coworkers see your status, they'll know immediately if you're available.
While you're there, include a short status message with further details. You can also display your status message above the compose box when someone sends you a chat or @mentions you.
Need to chat with someone but it looks like they're in a meeting? Right-click a chat conversation and select 'Notify when available.' You'll get a notification once your co-worker is free.
Search
In Teams, use search to quickly find files, people, and saved messages. As you enter a word, Teams will make suggestions. Click a result to open it or press Enter for a full list of search results.
To get more specific, search all your activity and files. Want to limit your search to an open chat or channel? Type Ctrl + F (cmd + F on a Mac), enter a term, and press Enter.
Filters are also a great way to narrow your search by sender, date, and more. Just look for filters at the top of your general search results—and click More filters to specify a date range, sender, or channel.
Files
File management is another great part of collaborating within Teams. Your files are saved to the cloud to enable coauthoring; plus, you and your teammates can view and edit Office files without leaving Teams. And good news: you can access files from pretty much anywhere, including your mobile device.
For easy retrieval, use tabs to keep essential resources at your fingertips—or create your own tabs for critical resources and helpful apps. You'll find tabs at the top of the channel, a handy spot for go-to references.
Conclusion
After so many work and lifestyle modifications, it's important to keep the positive changes. So, when you head back to the office, don't forget to bring these virtual collaboration skills with you.
By building these essential habits in Microsoft Teams, expect your organizational efficiency to boom while working remote, in the office—or wherever you happen to be.
Bonus: Download our free Return to Office infographic as a handy reference for later. And share!
Did you know that the BrainStorm QuickHelp™ platform teaches users to save time, collaborate effectively, and become more efficient with their software? (And who doesn't want that).
To check out QuickHelp, schedule a meeting with our change and adoption experts today.