How do you get your daily work done? If you think through your processes, you might find tasks and workflows that you could accomplish differently. A little Microsoft 365 training is definitely in order. Lucky for you, our BrainStorm pros will help you leverage your software tools to work quicker, faster, and better.
Becoming software savvy
We all learn efficiency one feature at a time. For example, I keep my time card in an Excel spreadsheet. For a couple of years, I typed the date and time in separate cells, and I always double-checked the time with the computer clock on the taskbar.

I recently asked Google if Excel could enter the date for me. It turns out, there are two keyboard shortcuts for my needs. In Excel, I just pressed Ctrl + ; to insert the current date—and then Ctrl + Shift + : to insert the current timestamp. These shortcuts quickly returned the accurate date or time—and it was a snap to enter the numbers. Big win!

What if you don't know what to ask Google—meaning, you're not sure which features could improve your workflow? And how will you remember to enter the right commands?
Computer tips straight to your inbox
All those questions are why BrainStorm created its Tips from a Trainer series.
In this series, you'll find loads of efficiency tips, change management advice, and time-saving features. Look for tips on applications like Teams, Excel, OneNote, OneDrive, and more. Or check out tips directed toward team leaders, change champions, and software adoption.
Get going with a few of these titles:
Using Design Ideas in PowerPoint
4 tips for managing a remote team
Reducing video call fatigue
Staying on task with Microsoft "To Do" and "My Day"
Using empathy to drive change
Starting a conversation in Teams
Sending attachments as OneDrive links
The key to successful change
Here's the thing: nobody has time for longwinded training videos, so our series videos are SHORT—as in two minutes or less. Plus, they're in an accessible and friendly, "did you know?" style. Thanks to handy screenshots or video footage, it's easy to get the same results as our trainers.
Sign up for the series to get a Tip from a Trainer video emailed to you every week.


Meet our Microsoft 365 trainers
Introducing… BrainStorm's lead trainers! They love teaching people how to use their software better. Sign up for the series to learn from them, one tip at a time.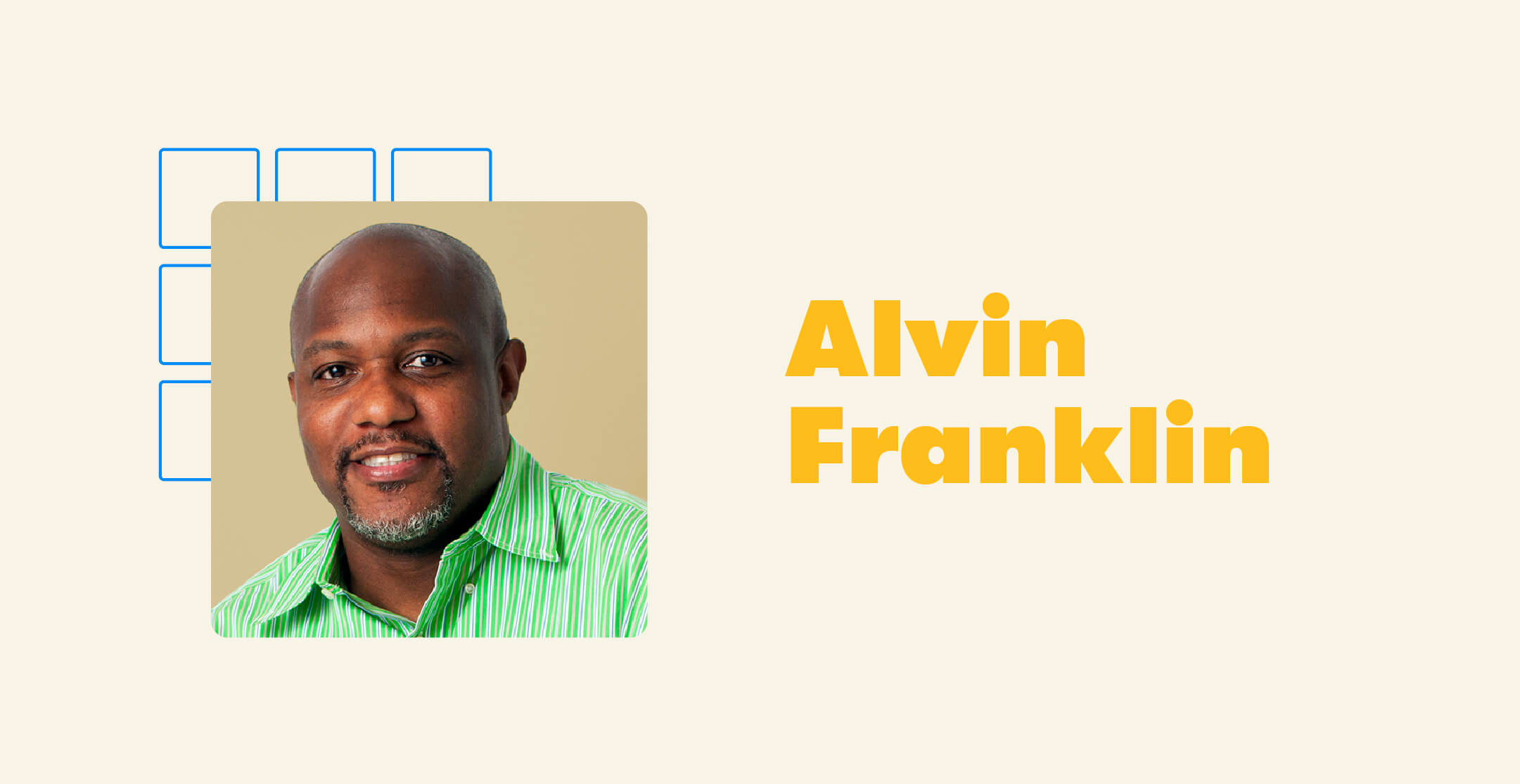 Background: I come from a healthcare IT background. For roughly 12 years I worked as an Implementation Consultant. That position involved facilitating intricate change within a clinical setting. That experience was a perfect preparation for my role at Brainstorm. I am a creator of change and successful outcomes. I love that Brainstorm supports the community as a whole and promotes positive, organizational change.
Something fun: Even though I travel as a core function of my role, I also love to travel leisurely. As a matter of fact, my favorite thing to do is travel abroad for musical events. So, the pandemic has been a real damper on my travel.
Favorite software feature: I could not live without OneDrive. Managing info in the cloud is the only way to go. Once you experience "The Blue Screen of Death" you understand the power of the cloud. Within OneDrive I'd say syncing is the most attractive feature. Being able to manage the cloud locally on my device is a game changer.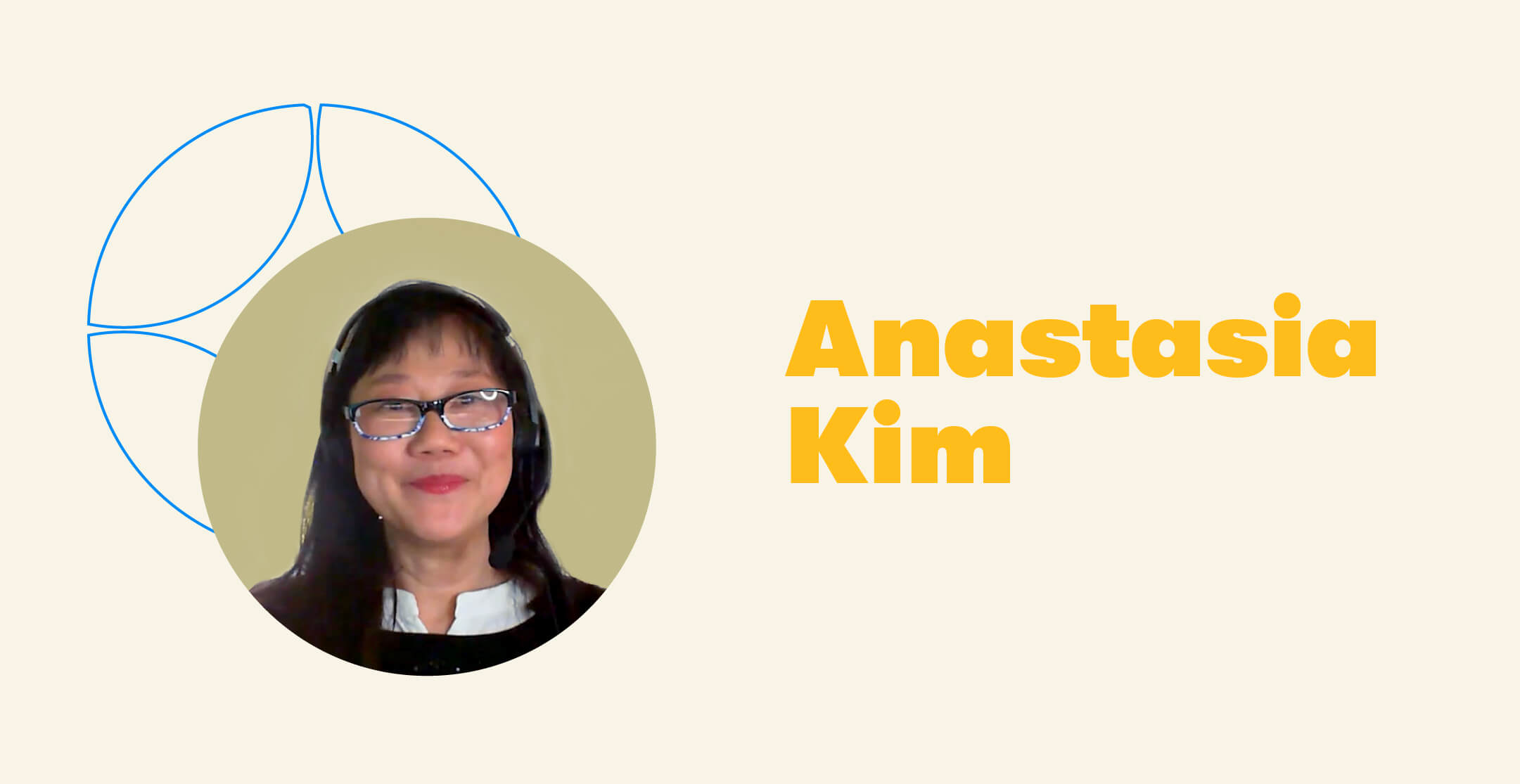 Background: A former serial entrepreneur, I now love helping folks connect the dots in their newfound technology. In this current role, I'm helping to build out new content. I love working at BrainStorm because of the people. They are smart, hilarious, hardworking, and giving.
Something fun: Food- for pleasure and nourishment. I love see-food. If I see it, I will eat it. Okay, most of it. 😝 I love watching Tasty and Chef John videos. Tasty for the time-lapsed format and Chef John for his brand of humor. K-dramas!! They are an obsession. I keep current with the vernacular, and they also eat great looking food. So, it marries my love for Korea with FOOD.
Favorite software feature: A cool feature in any app: hover to discover what's undercover (...) the more options button.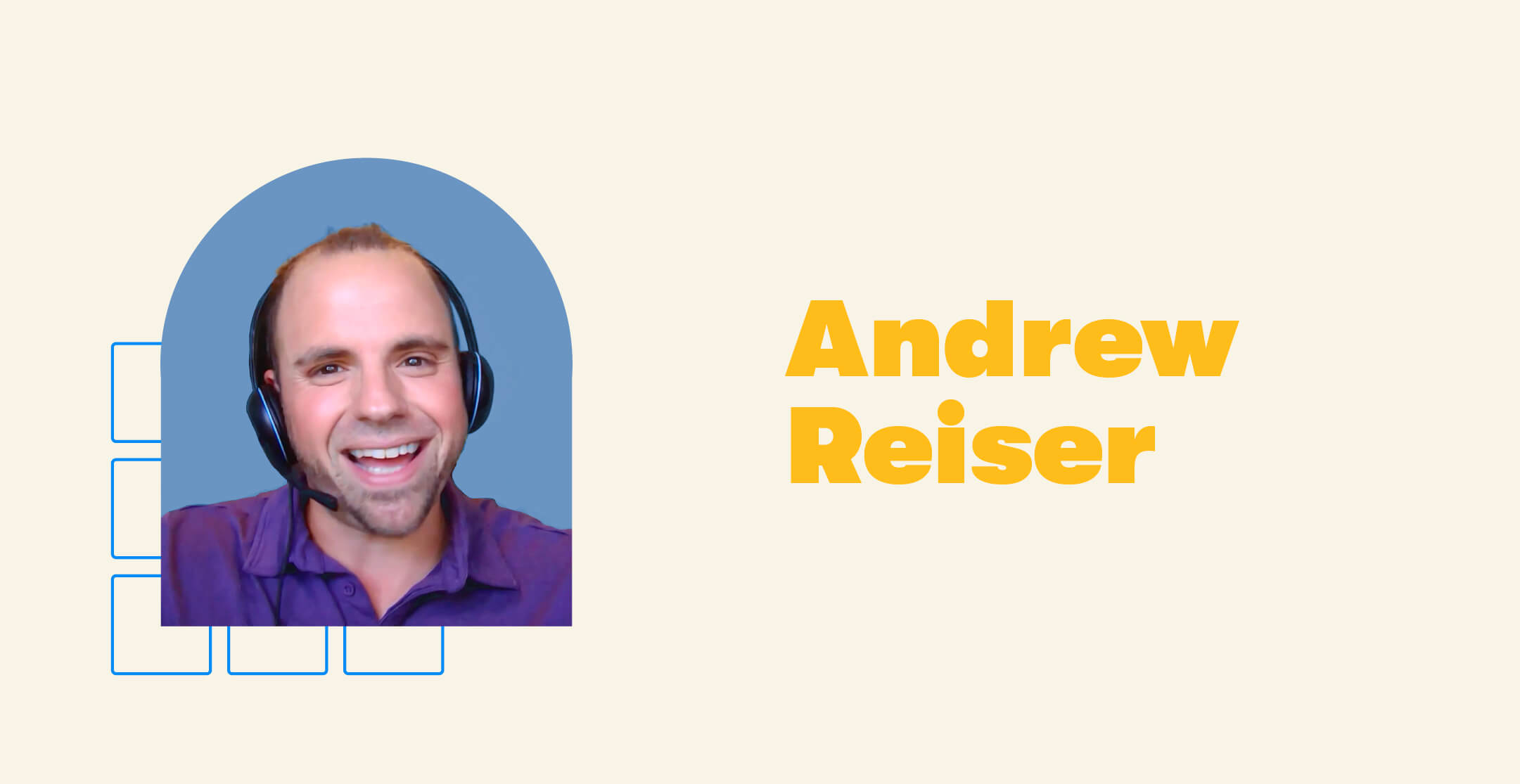 Background: I am a mentor and trainer with a background in training design and facilitation. My expertise helps me coach associates and managers in software adoption practices, quality control, and work measurement. I am an analytical strategist, working to develop and implement training solutions linked to organizational values.
Something fun: My spouse and I run a food blog!
Favorite software feature: "My Day" in Outlook is by far my favorite feature. My calendar is always full, I have trouble keeping track of my inbox—and with my hectic schedule, I can get overwhelmed with tasks. "My Day" lets me see everything in one shot so I can plan my day more easily!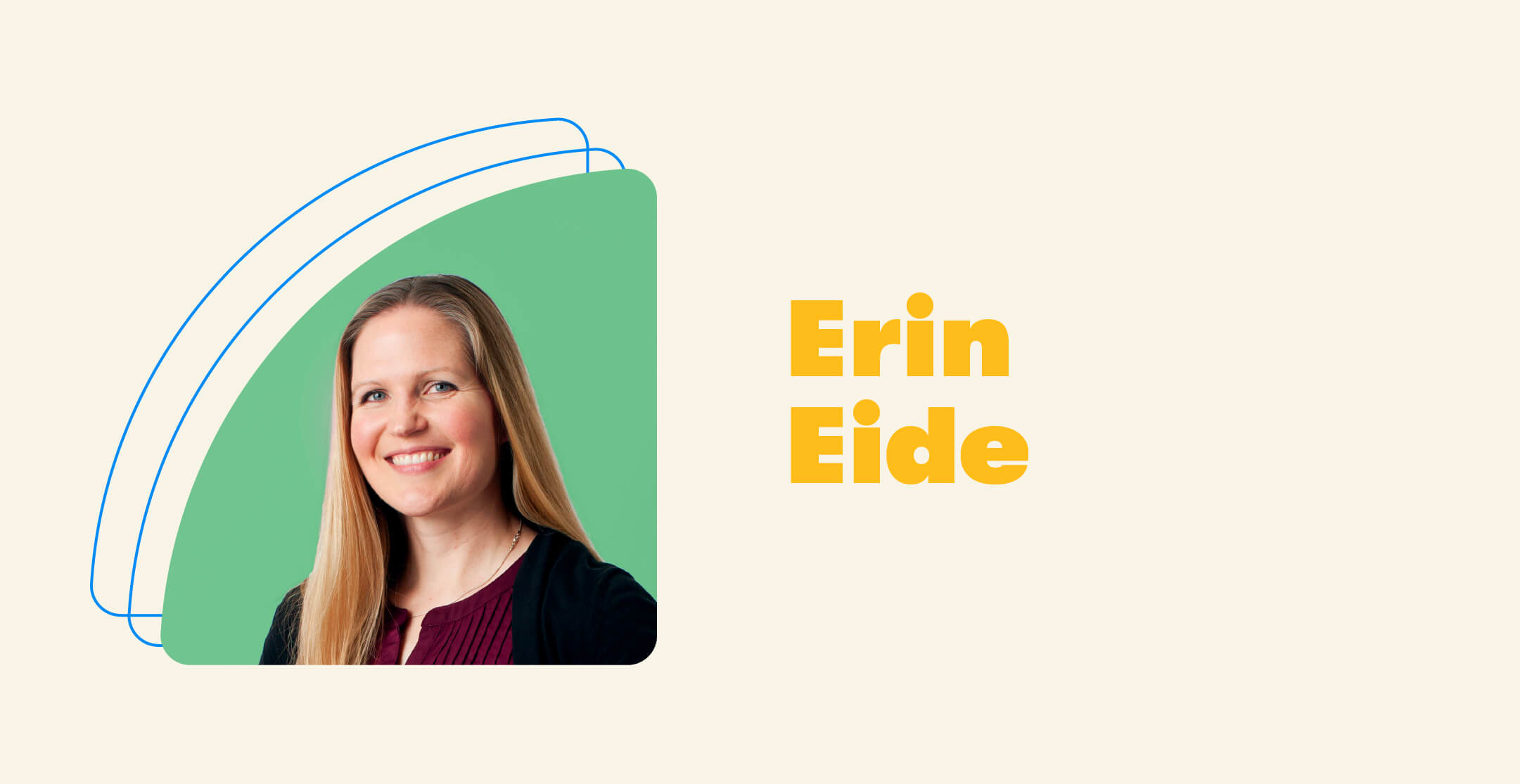 Background: During the past 3 years, I've been lucky to manage BrainStorm's top-notch trainers, helping create excellent customer training experiences through cohesion and collaboration. Interested in adult-learning theory, making remote work effective, or change management best practices? I'll happily join the conversation!
Something fun: I travel the US bringing my pop culture inspired costumes to conventions so I can geek out with other creators and learn new making techniques.
Favorite software feature: CTRL + Z and version history are life savers, along with keyboard short cuts of PrntScn or Shift + Windows + S for taking screen snips.
James Province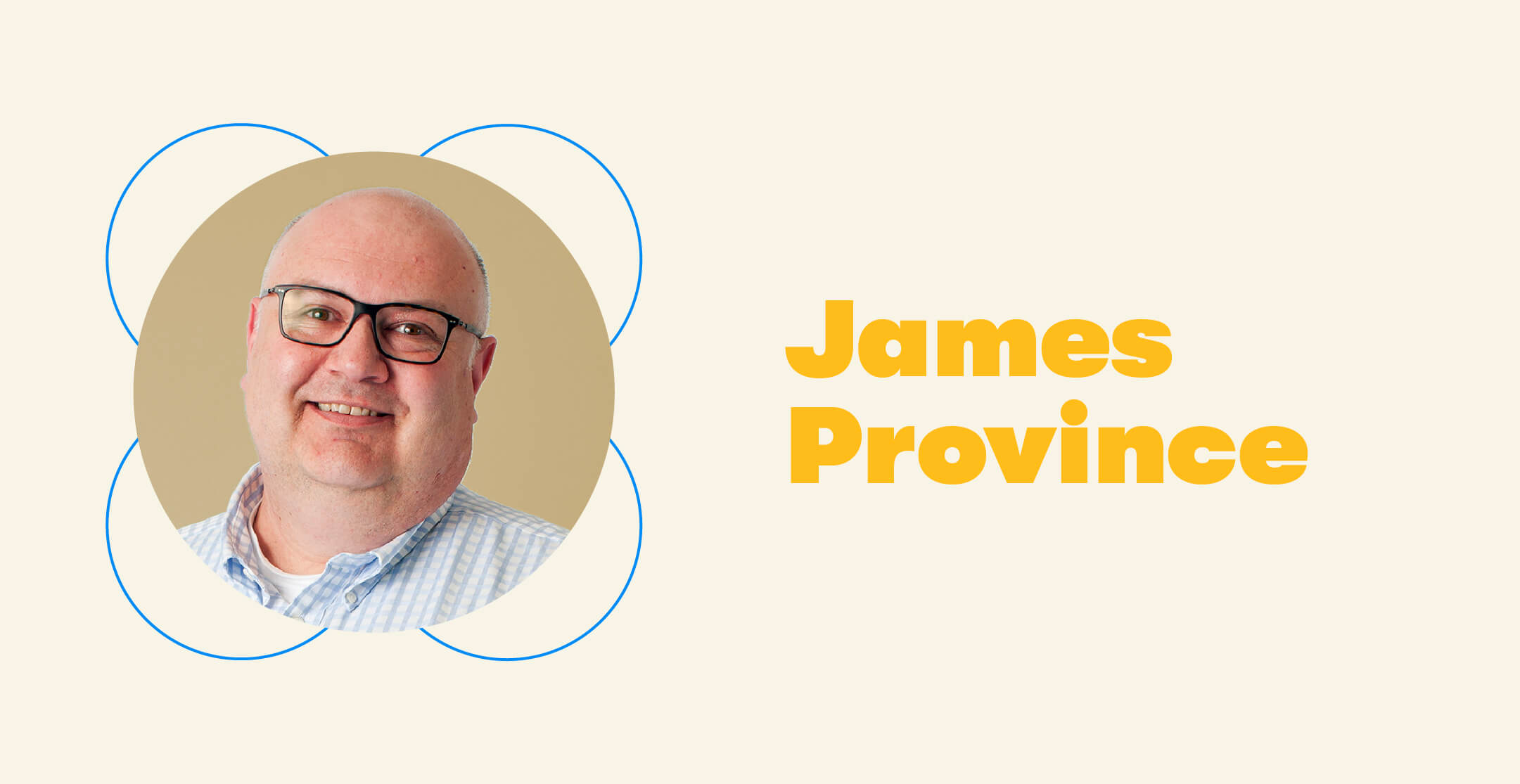 Background: I practiced law for over 20 years as a litigator, so I bring a unique perspective on governance, compliance and eDiscovery that organizations can benefit from. I love that BrainStorm lets me merge technology and law, focusing on how end users impact their organization's liability if they don't work in a compliant manner
Something fun: I speak "travel" fluently. In 2019, I flew 175,000 miles (all domestic) so travel language includes points, miles, status, and credit card strategy.
Favorite software feature: The keyboard short cut Windows + V to pull up a history of screen clippings in one usable list.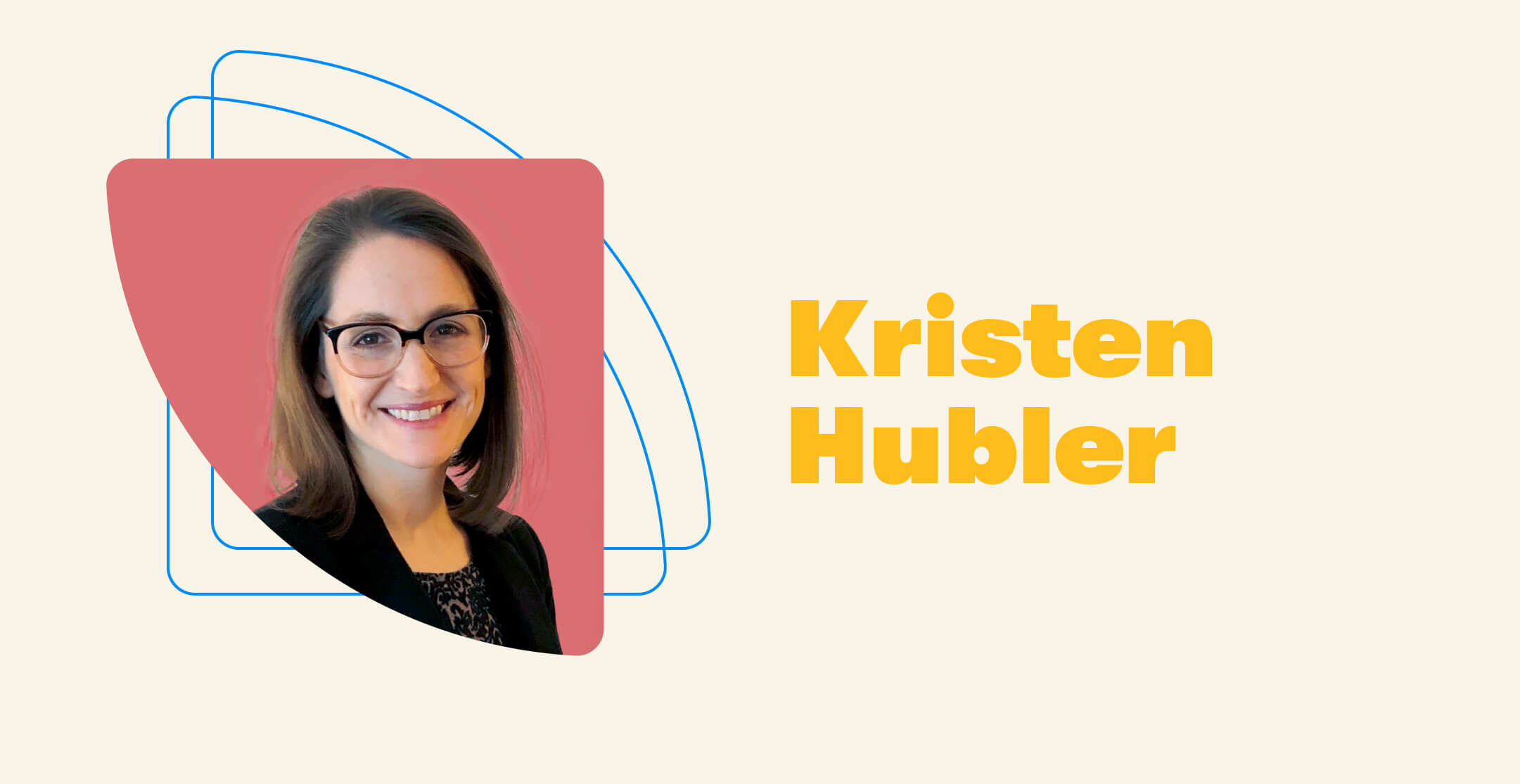 Background: I am a continual learner who's obsessed with growth and improvement. Besides my M.Ed degree, I hold a mini-MBA in Lean Six Sigma, and I'm a certified Change Management Specialist and Scrum Master. When I'm at work, you'll find me on the LX Design Team improving the learning experience for our end users and using change management best practices to help our customers achieve successful software adoption.
Something fun: At home, you'll find me setting goals, running marathons, and trying to be just a little better than I was yesterday. I also love getting into some home improvement projects, but all of the learning there came from YouTube!
Favorite software feature: I think my whole world would implode if I lost OneNote! Both personally and professionally, OneNote keeps me sharp. I insert meeting details for every meeting I attend—and with a quick search I can pull them back up that day, that week, or months later. My colleagues think I remember everything, but it's all OneNote!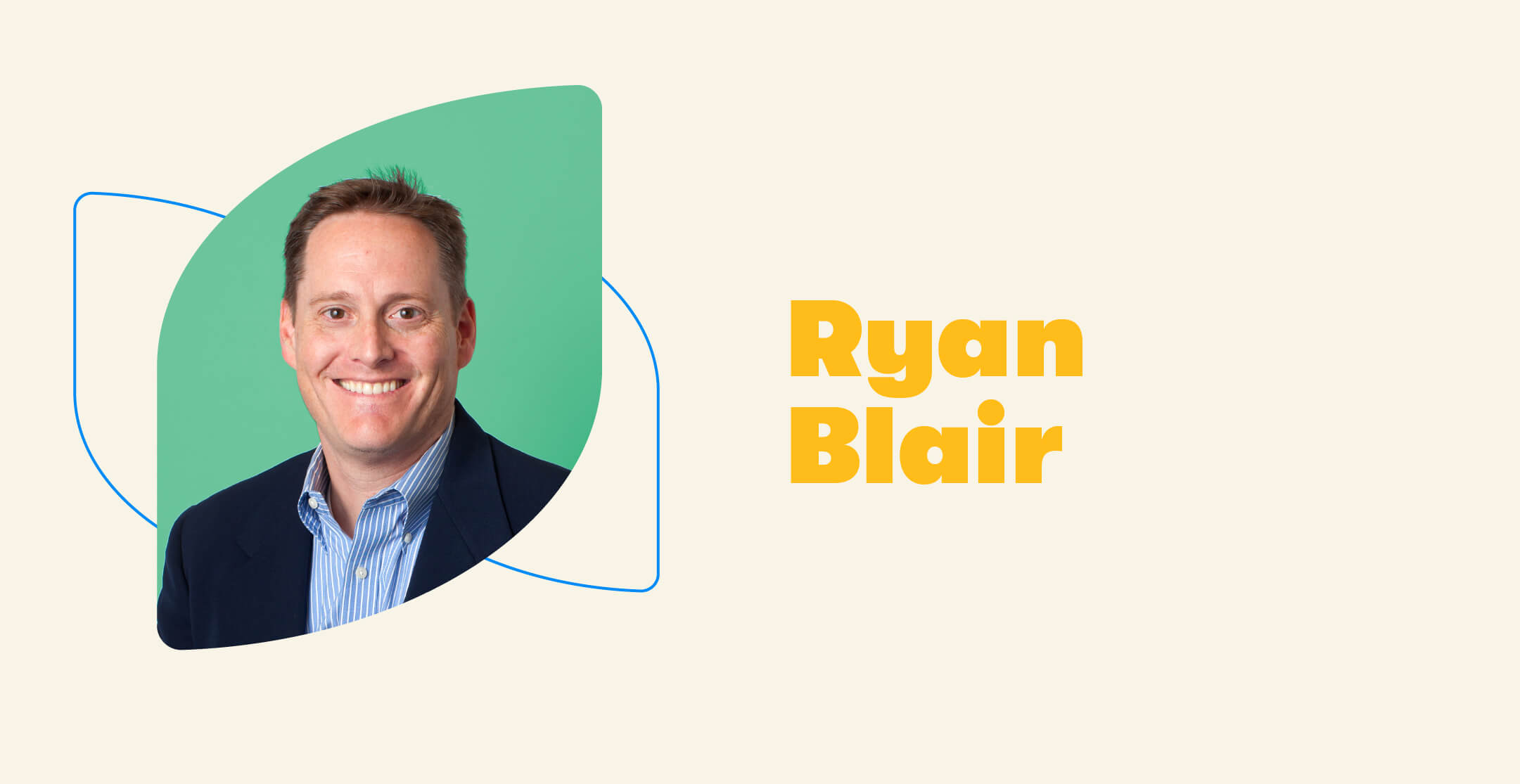 Background: I love working for BrainStorm and being able to see (and hear) how people are currently getting their daily work done. It's great to help others leverage new technology within the Microsoft 365 suite of applications so they can complete individual work quicker, faster, and better. Finding efficiencies brings a smile to every person that I have had the privilege to share insights and best practices with—even those who are reluctant to change.
Something fun: I love to spend time with my wife and four boys, which means watching a soccer, golf match, water polo, baseball, or basketball game depending on the season. I also enjoy reading, doing crossword puzzles, playing golf, and exploring the beautiful coastline & beaches in San Diego. I love good food and some of my favorite foods—like paella and tortilla de patata, yum!—come from Spain, where I lived for a few years.
Favorite software feature: I love MSFT Teams and OneNote! Both applications have made me more efficient and productive, changing the way I work and stay organized. Specific to OneNote, I cannot live without inserting Meeting Details into a blank page to set myself up for note taking in all of my meetings. OneNote rules!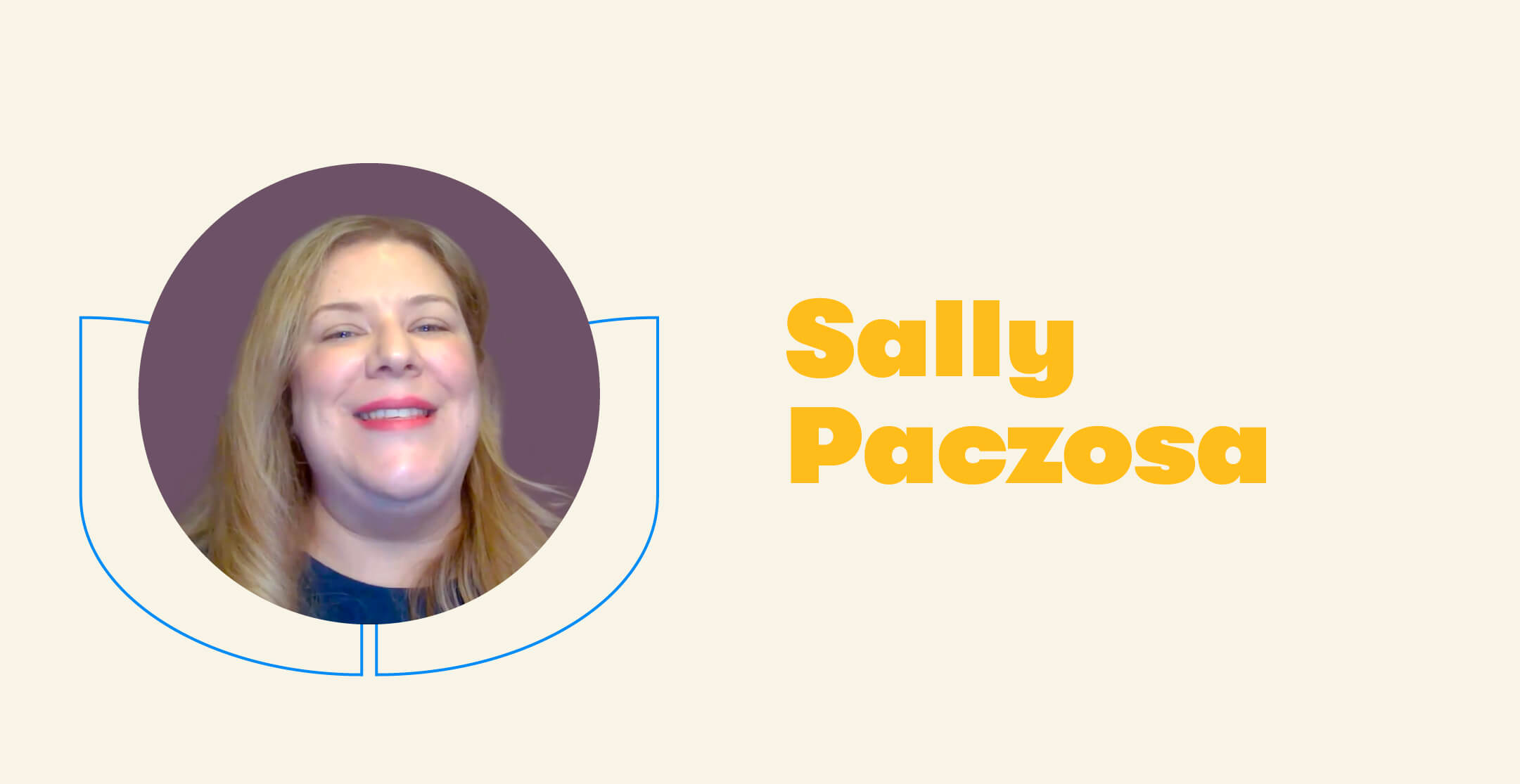 Background: I am a Development & Training Specialist with more than 10 years of experience in leadership, coaching, digital transformation, and business development.
Something fun: I grew up an only child. However when I was 34, I learned I had a younger half-sister. By younger I mean 29 (Also an only child)!! Anyway, we have been inseparable ever since.
Favorite software feature: Teams Mobile is something I use daily. It is so user friendly and helps keep me organized in my day to day.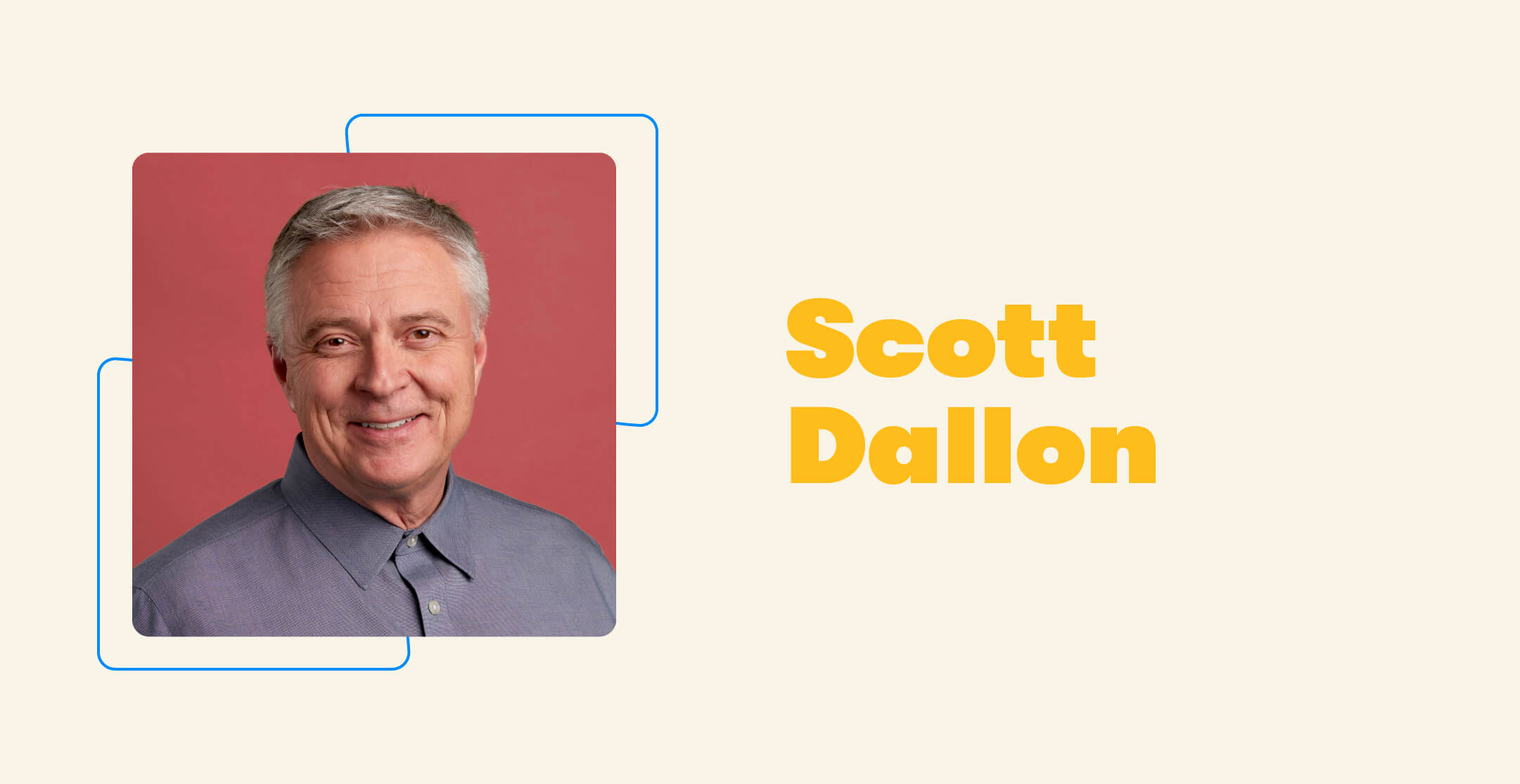 Background: I have been a member of the BrainStorm team for the past 10 years. To help me walk the walk, I am PROSCI and Microsoft Adoption Change Enablement certified. My passion has been to help organizations adopt the software that best aligns with their productivity objectives.
Something fun: Being grounded during the COVID pandemic, I decided to pick up a new hobby—electric unicycles!
Favorite software feature: One of my favorite productivity tips for Windows devices is: Windows + V. Instead of pasting with Ctrl + V, try using Windows + V and see what your clip board history can do for you.
Sign me up
As you can see, you're in great hands with BrainStorm's training team.
Ready to boost your software productivity—and save time, money, and hassle? Apply our time-saving tips to the Microsoft 365 tools you use every day. Sign up below to receive tips from a trainer!