What kind of productivity software are you rocking?
Is it working for your company?
Maybe you've been relying on free tools and are finally ready for an upgrade, or maybe you're just evaluating your current software (a wise move). But if you're looking into productivity suites, you should really give Google Workspace some consideration.
Google Workspace may not be a household name the way Microsoft 365 is (yet), but it's quickly gaining traction among organizations and is definitely a viable software option. Just ask one of the millions of businesses paying for Google Workspace.
Of course, choosing a software solution for your company deserves some serious thought and research, more than we can cover in a single blog post. But here are some essential questions you should consider and be able to answer before you make your decision.
What is Google Workspace?
In a nutshell, Google Workspace is a suite of web-based productivity and collaboration tools, designed for business use. Like many SaaS offerings, it's a subscription service with multiple pricing tiers to fit different organizations' needs.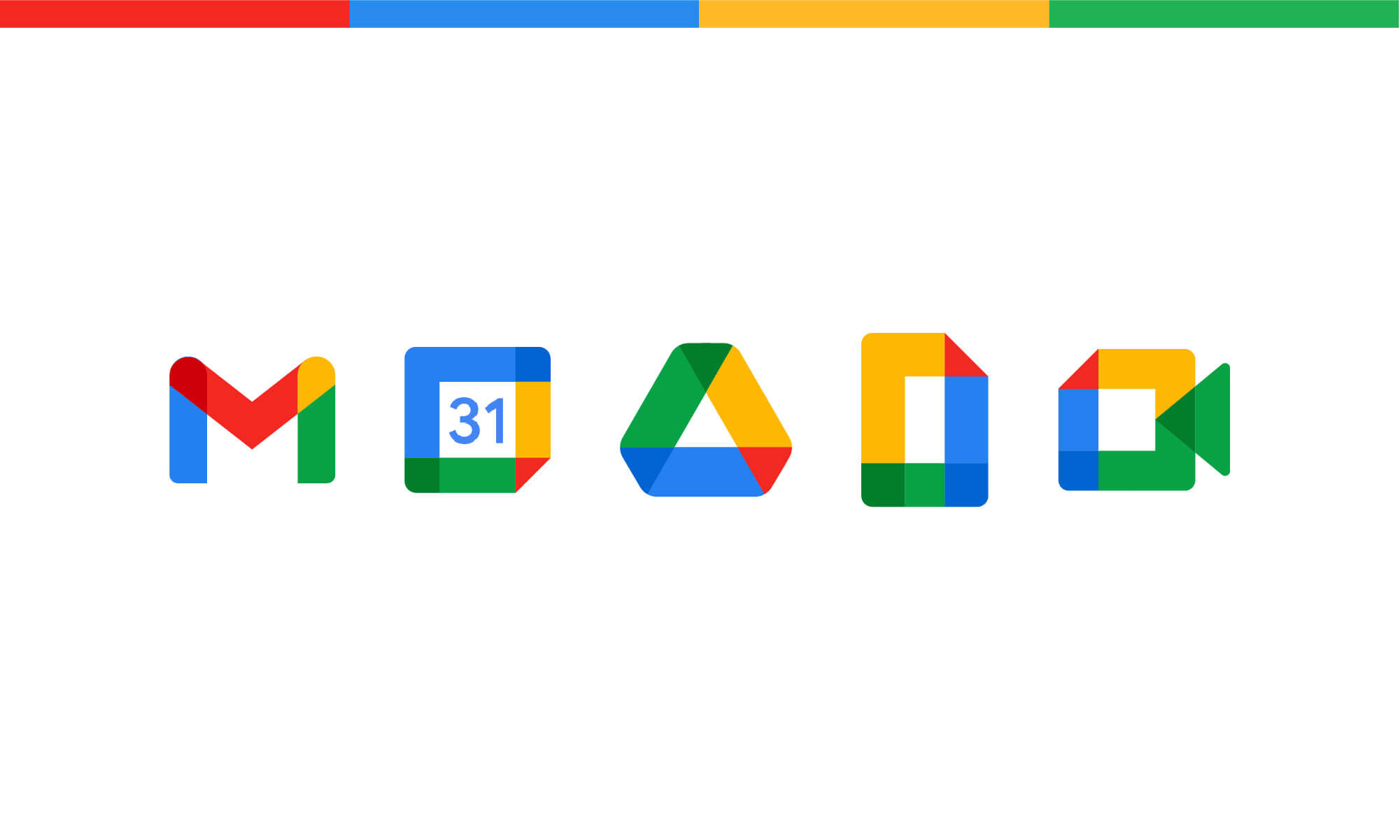 What's the difference between Google Workspace and G Suite?
Good question! The answer is, not much. Google created a basic set of productivity tools in 2006 and called it Google Apps for Your Domain, then expanded it in 2016 and renamed it G Suite. In 2020, Google added more features and the subscription tiers and rebranded the package as Google Workspace.
If your users are already familiar with G Suite—or even the free Google offerings—Google Workspace will feel very familiar.

What's the difference between Google Workspace and a free Google account?
In 2021, Google announced that it was giving a Google Workspace account to everyone with a Google account, but this free account is still separate from a business account.
A free account includes many of the features and apps Google has to offer. When you sign up, you get access to Gmail, Calendar, Drive, Docs, Sheets, Slides, Sites, Keep, Photos, Tasks, Meet, Chat, and more.
A Google Workspace business account is a paid subscription that adds more robust features to all the free features. These Workspace features aren't available to the general public and are designed to meet specific business needs.
Why not give all my users free Google accounts?
Especially for small businesses with limited budgets, the temptation is to give all employees a free Google account and save on software. This free option will likely meet most individuals' needs, but for business use, you may bump into some limitations.
For example, a basic account comes with 15 GB of Drive storage, which is probably sufficient for most non-commercial users. But in a business setting, it won't take long to use up the allotted space—especially when dealing with large image or video files.
If you're building a brand, using a Gmail domain doesn't come across as very professional, but that's your only option with a free account. And if your users run into an issue, they'll have to rely solely on your IT team for tech support or wait until Google notices and fixes the problem.
What does Google Workspace include?
As far as apps go, your users still get all the apps that come with a free account, plus additional tools to manage ads, marketing, and domains, get insights into trends, data, and surveys, and more.
Specific features and capabilities will vary by pricing tier, but all plans have additional Drive storage space, a custom email domain, tech support, and management and security tools. Plus, use the more robust Cloud Search to find specific info stored across your org's online data.
And if users need a specific solution that Google doesn't provide, they can take advantage of third-party add-ons to integrate other services into Workspace. Or use the App Scripts program to write their own custom add-ons for Docs, Sheets, Slides, and Forms.
What are the different pricing tiers?
If you're looking for the most affordable plan that still gives you all the essential tools, Business Starter is the plan for you.
If you need more videoconferencing features, room for more participants, and substantially more storage space, the Business Standard plan—the most popular tier—has you covered.
The Business Plus plan includes more videoconferencing features and participant space, more storage, and notably, more enhanced security and management tools, including eDiscovery.
The top-tier plan—Enterprise—is designed for organizations that need robust security and management tools, unlimited storage space, all the videoconferencing bells and whistles, and next-level tech support.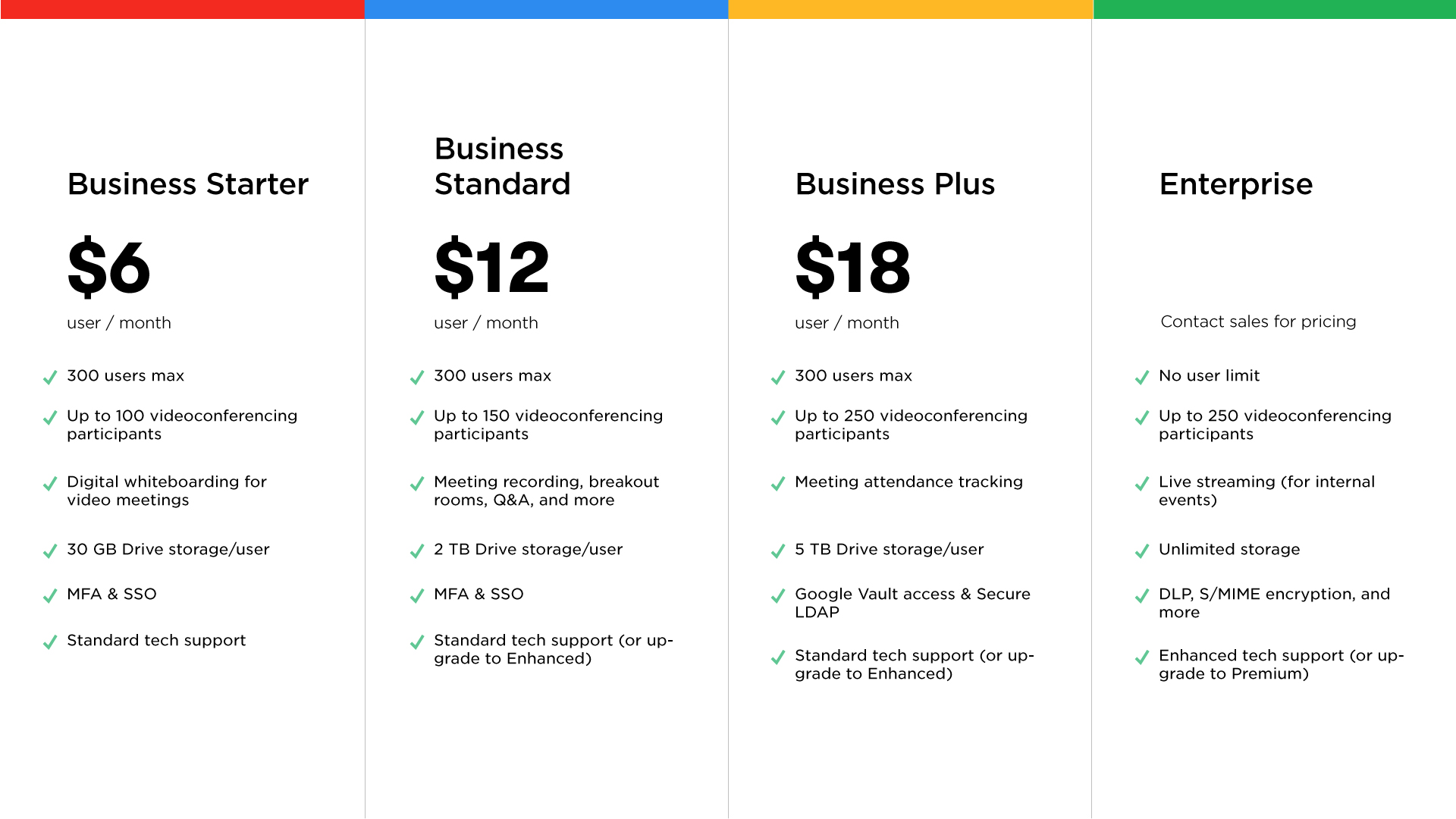 For full details about each subscription plan, visit Google's pricing page.
How do I get started with Google Workspace?
If you've decided that Google Workspace is the right tool for your organization, getting started is as simple as signing up online.
Of course, signing up is the easy part. And after you add your users, setup is a breeze, as you don't have to download software to users' devices. The greater challenge is getting your users to adopt the new software—and use it effectively so you see a good ROI.
Instead of trying to design and implement Google Workspace training for your org in your free time, take advantage of ready-made tools that get users up to speed.
BrainStorm QuickHelp™ is just such a tool.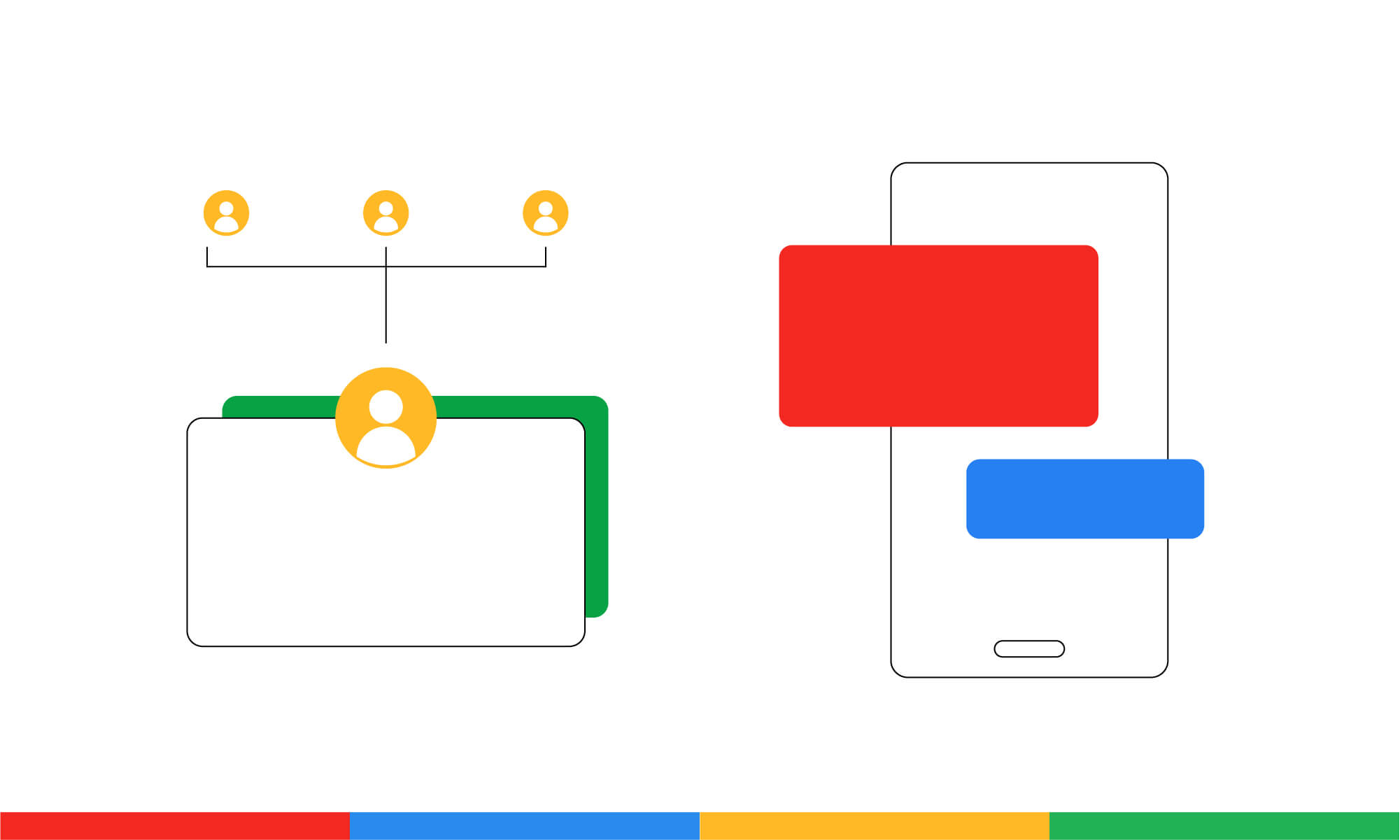 With QuickHelp's comprehensive Google Workspace training, users learn not only how to use the apps and tools at their disposal but also how those tools work together to streamline their workflow and transform their productivity.
The best part? QuickHelp doesn't require constant supervision from the IT team—in fact, giving users a self-service learning tool often reduces the burden on help desks and IT teams.
Get the deets on how QuickHelp is designed to help users make the most of Google Workspace here—then get out there and watch your users engage with their technology like never before.