Thanks to the pandemic, everyone knows what Zoom is. But if you still think that it's just a virtual meeting tool, prepare to have your mind blown—and buckle down for some much-needed Zoom training. Because these days, this tool is about much more than video calls.
One quick caveat: Zoom is designed to be a collaborative tool, right? So even if you want to get more out of Zoom, it probably won't do you much good unless your team is on board, too.
As you go through these Zoom tips and tricks, be thinking of your team's collaboration strategies—as well as your personal habits—to really make the most of your software.
So here they are: 5 signs that your team desperately needs Zoom training.
1. You only use Zoom for videoconferencing.
Sure, most of us jumped on the Zoom bandwagon for its videoconferencing capabilities, probably to keep in touch with family, friends, or colleagues during lockdown. But Zoom has expanded tremendously in recent months and years.
Essentially, Zoom now offers a wide variety of features in both the free version and its paid plans.
Even the basic version allows users to schedule and join meetings, share their screen, chat with colleagues, create group channels, install bots, and integrate with third-party apps—for FREE.
Within paid plans, users can host larger, more feature-rich meetings, make and receive phone calls (and texts), hold virtual events and webinars, integrate hardware, and more.
Here's the point: regardless of your plan type, if your organization is already using Zoom, why not make the most of it and take advantage of all the features at your disposal?
2. You don't have a designated chat tool (or have way too many).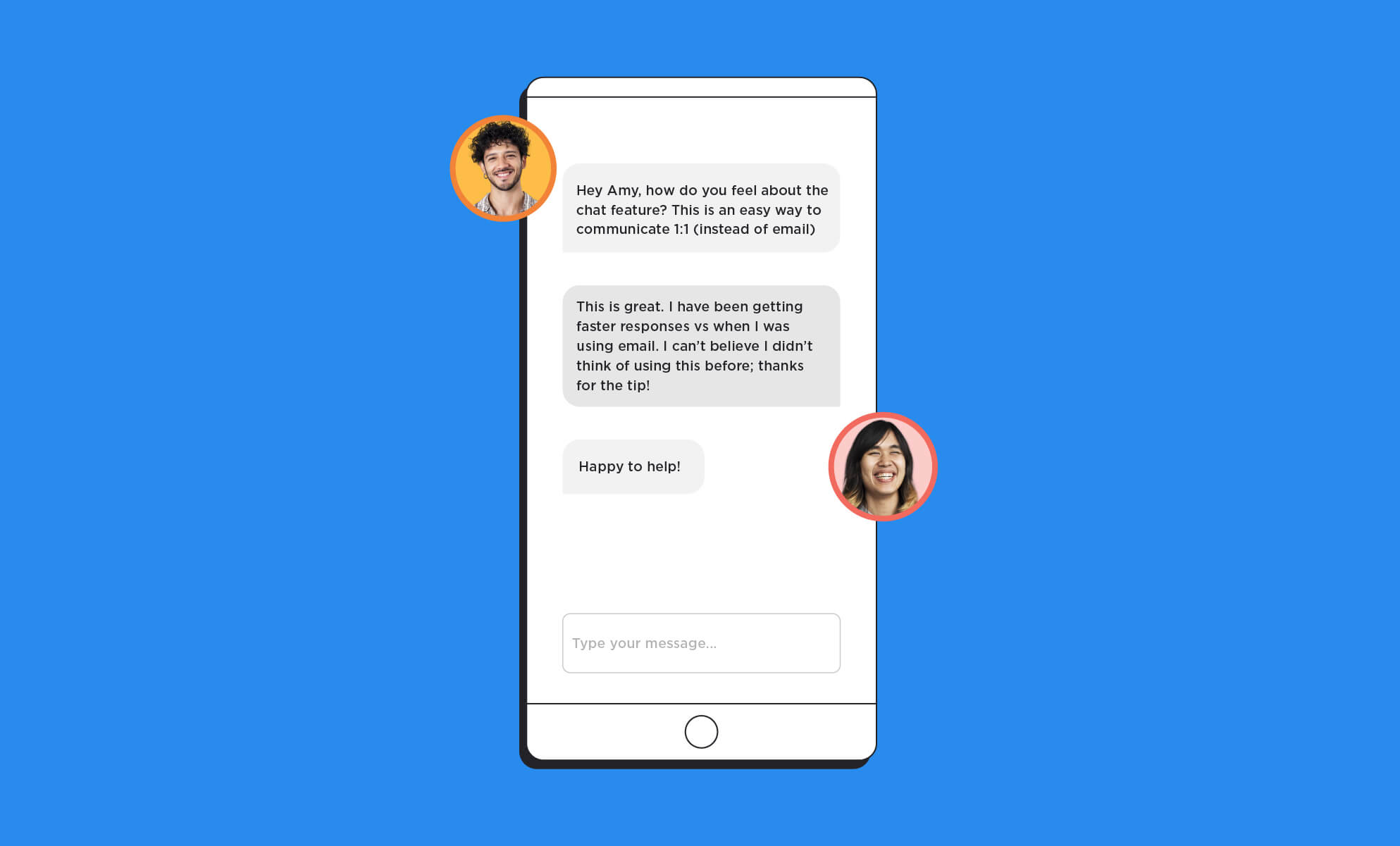 In the same way that microwaves and dishwashers totally changed domestic life, asynchronous chat tools have revolutionized the modern workplace.
Email has its time and place, but for most questions or updates, sending a quick chat will get the job done much more efficiently than sending an email or even making a phone call. Especially for people who aren't working in the same physical location, chat tools are a great way to keep communication flowing and projects moving forward.
If your organization isn't using a chat tool, it's past time for some Zoom training on chat best practices.
On the other hand, maybe your organization has the opposite problem—too many different chat tools. With Zoom, Slack, Microsoft Teams, Webex, Google Chat, and all the other options, there are certainly plenty of tools to choose from.
If your company owns multiple chat tools, you're probably wasting time and effort. Just sending a straightforward message becomes complicated in a hurry: "Does Jorge use Slack? Or is he on Webex? Or Teams? Better send this on all three, just to make sure he sees it."
Do yourself—and your team—a big favor by paring down to a single chat app, like Zoom.
3. You need a designated collaboration tool (or have way too many).
Admittedly, there's some overlap between chat apps and group collaboration apps, but a good collaboration app will go beyond facilitating team communication. The goal is to create a virtual space where team members can share information, files, and other resources, and come together to brainstorm fresh ideas.
These days, it's hard to imagine a workplace without at least one virtual team space. But some organizations still rely on email alone. If so, now's a good time to jump on the collaborative bandwagon. Collaboration apps are an essential tool for centralizing key information and streamlining teamwork.
But again—for most companies, the more common problem is too many collaboration apps. Slack, Teams, Webex, Google Chat, and Zoom aim to meet those basic team needs but using more than one defeats the purpose. (Who wants to add project updates in four different apps?)
If Zoom's group channels feature meets your team's collaboration needs, it's time to jettison the extra apps and get your whole team together in the same space.
4. You aren't using VoIP phones.
Voice over Internet Protocol (VoIP) phones don't require traditional wiring or hardware, which makes them ideal for modern, fast-paced work environments. Use hardware if you want to. Just remember, if you're making calls over the internet, you won't need corporate phones at specific locations.
For those who are new to the technology, VoIP phones—also called softphones—can reduce phone-related costs, integrate with other technologies (like email and calendars), let users make and receive calls even when they're not at their desks, and adjust phone licensing as headcount changes.
Zoom does offer VoIP features within several of its paid plans. But even the most basic Zoom Phone plan includes robust calling features like:
voicemail transcription

holiday and business hour routings

call recording

call park

hot desking support

third-party integrations (like Salesforce, Slack, Microsoft, Google, and so forth)
If your organization is already paying for Zoom, consider adding a Zoom Phone or Zoom United package to your existing plan.
5. Your app usage is siloed by department.

Raise your hand if this sounds familiar: your team uses Google Drive for file storage, but other departments in your company use Microsoft OneDrive, and your clients use Dropbox. And depending on the project at hand, you simultaneously work in apps like Salesforce, Jira, Wrike, or Zendesk.
No surprises here—but jumping between half a dozen (or more) different apps every few minutes isn't helping anybody's productivity.
Instead, bring all third-party services into one central location. While Zoom might not have an integration for every service out there, with over 1800 options in the App Marketplace, your odds are pretty good. Plus, Zoom users can find some surprisingly fun games for their next meeting icebreaker or virtual cocktail party.
Go ahead—start exploring the App Marketplace to see how Zoom apps can save your team's sanity.
Zoom training for the win
Let's recap: Zoom has expanded significantly in recent years, and if your organization isn't taking advantage of all its available features, you're not seeing a full ROI. End of story.
Using Zoom to the fullest can streamline your team's communication and collaboration, paving the way for next-level efficiency and productivity. But only if you're prepared to ditch some redundant apps and ineffective training models.
For starters, schedule smaller, more manageable Zoom training sessions on topics like Zoom recording how-tos or how to do breakout rooms in Zoom.
---
Need to bring in some backup? BrainStorm offers Zoom training for every user— whether it's Zoom newbies or Zoom users who think they already understand every aspect of this tool (and they probably don't).
From lower software costs to more streamlined teamwork, a little Zoom training can go a long way.