See how Maritz saved 460 hours/week — in Microsoft 365.
Maritz loves to recognize people for doing their best work.
When it came time to adopt Office 365, Maritz took the time to empower its team. How? By helping them to work smarter and measuring the value of changing their behaviors.
Overview
To help its 4,000 employees take on Office 365, Maritz called in Brennan Handley, a marketing and communications specialist on Maritz's IT Services team, to lead the charge.
She faced a major challenge right away. Some of Maritz's users felt a bit overwhelmed. But, many were so eager to try Office 365 — the company's only IT trainer just couldn't keep up with them.
Soon, Brennan realized she needed an on-demand learning platform. With BrainStorm, Brennan could help her new users get up to speed. Here's how she got the team on board...
"When trying to communicate to the employees at Maritz about an upcoming change or a rollout of new technology, we have to kind of think about two different groups of people: Some [who] are really ready for change and . . .[others who] are kind of resistant to that change."
Brennan started out small.
First, she promoted QuickCasts, small videos to share Office 365 skills in the BrainStorm platform. After seeing a positive user response, she also started sending out QuickTip emails—short messages focused on a single skill—user engagement kept going up.
And, that led to a lightbulb moment...
"We can customize BrainStorm for what Maritz needs," Brennan said. "We can create our own learning experiences and specific content based on what's happening right now. at Maritz."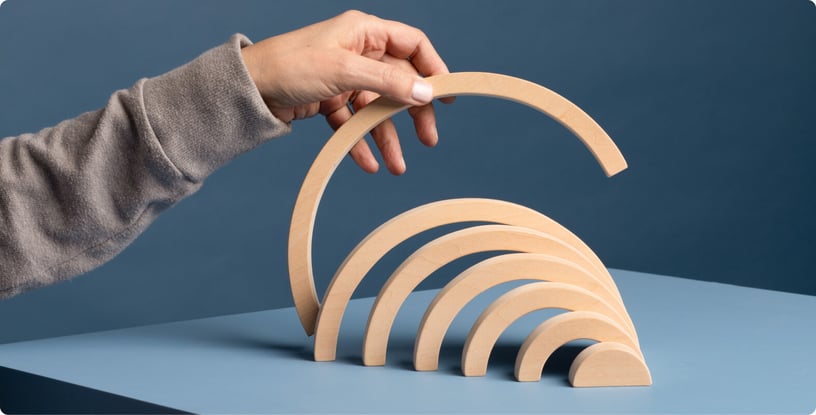 "Brainstorm is really there to help. They're always asking, 'What do you guys have going on that we can help you with?' or 'Are there any problems that we can help you solve?' I really feel like they have our best interests in mind and really just want to help Maritz as a company."