It's no secret — your end-users can be a mile-wide (in digital tools) + only an inch-deep (in real work).
It's never been easier for employees to send a report to a colleague.
And yet ­­--- it's never been harder on them to find the uninterrupted time to write it in the first place.1
So, let's try something.
Grab yourself a cocktail (or coffee). Now, take a drink if:
You're very rarely able to get into a deep, focused workflow.
You spend your days in meetings and your evenings getting real work done.
You try to add focus time to your day, but an urgent task always gets in the way.
You watch your to-do list grow all day, knowing all-too-well you'll never actually finish it.
You get to the end of a workday with hundreds of pings + emails behind you — but little work to show for it.

😅
If it's true for you, it's true for your end-users.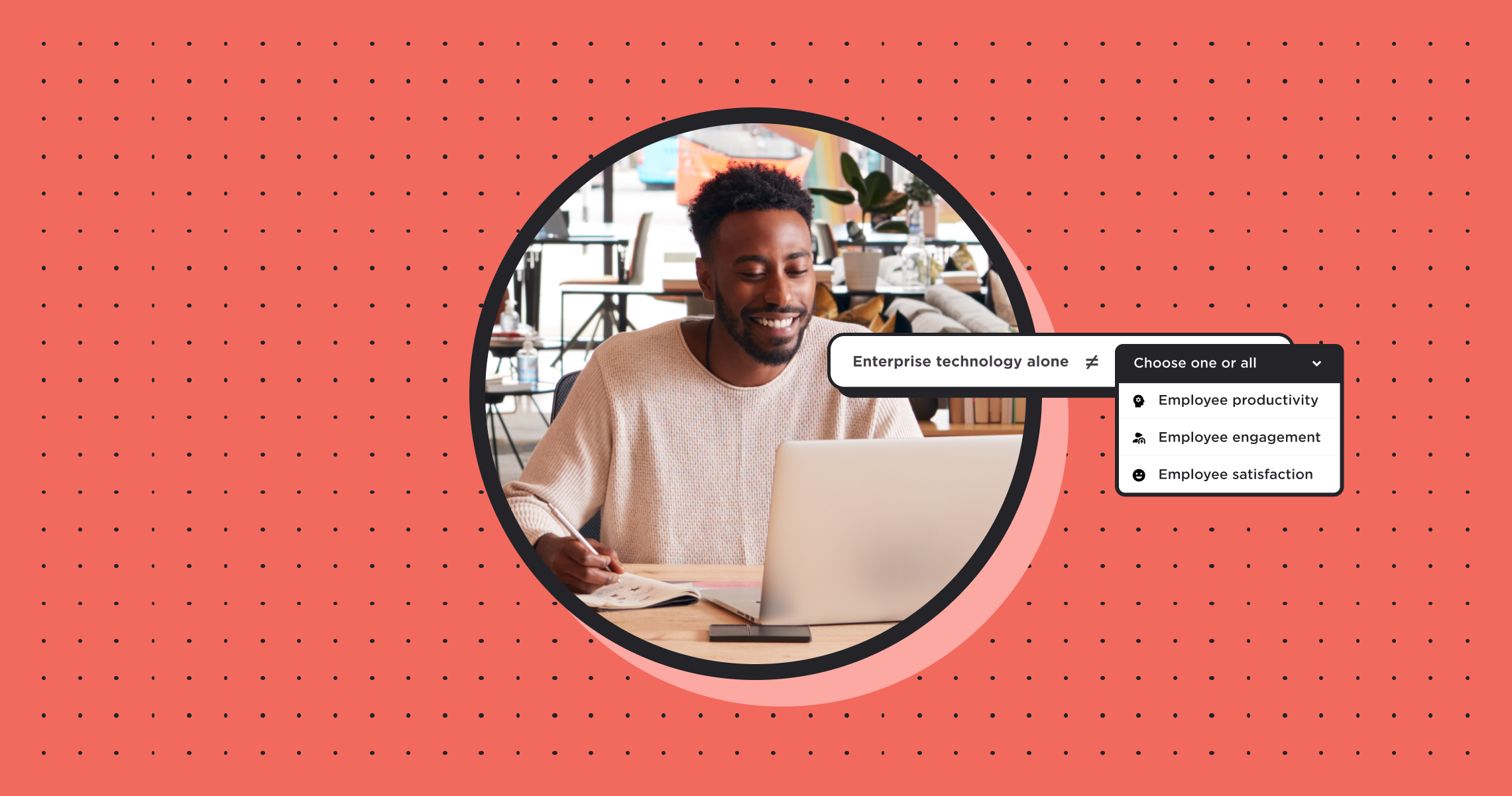 Statistics have said time2 , and time again3 that employees often spend more time talking about work than getting work done.
But, they're not to blame.
In a quest to keep up with best-in-class enterprise technology, your company has likely invested quite a bit. You're not alone.
The Global Enterprise Application Market size is expected to reach $468.2 billion by 2027, rising at a market growth of 9.0%.4
Reducing duplicate applications is out. Giving employees all the best tools is in.
But...
Without best practices for integrating those tools into existing workflows, end-users become paralyzed + overwhelmed instead of empowered + productive.
Cal Newport (Wired magazine) said it well:
"We cannot simply throw email addresses and Slack handles at office workers and tell them to rock n' roll, we need to instead do the hard work of figuring out the best way to integrate new software tools into your workflows." 1
After all ...
Every tool you invest in carries a distinct promise to improve ease of work, productivity, or collaboration. And yet — unlocking these promises takes more than just a purchase order, SSO enablement, and license assignment.
IT owns the tech, HR owns training, but who owns the employee technology experience?
As we move towards hybrid work, the role of technology is becoming more and more critical.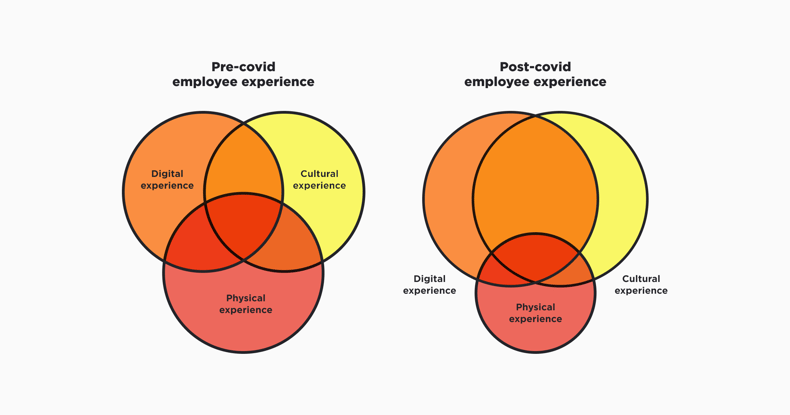 The truth is — you don't get brownie points or see business performance impact from the software you license until users have successfully integrated it into their workflows.
Until it's woven into the fabric of your firm, it's just app clutter (that IT still has to support).
Here's why.
When you license a software tool, you're given implementation + customer success services to get you on track. But the solution provider's goal is usage and renewal; they lack the span, context + expertise needed to help you create a well-choreographed user technology experience.
Driving real adoption of new solutions, and synchronizing them with legacy ones, requires:
Enter digital employee experience.
As more companies start to see this gap, they're creating teams dedicated to managing the digital employee experience (you might have seen the term DEX floating around).
It looks like this ...
Large companies like Deloitte, Citizen's Bank, Mondelēz International, and ABN AMRO are now hiring teams focused on DEX improvement. Others, like Beezy and LiveTiles, are putting employee recognition and corporate comms at the center of their DEX efforts. 5
It's actually why we created BrainStorm.
If your company is already invested in its digital employee experience, your impact will be exponential with the right tools in hand.
If your company cares about digital employee experience but needs an easy way to manage it, a tool that allows you to scale and automate is critical.
Built on the science of user behavior change, this is the first technology-experience platform to track use, context-based learning, and user insights — in a central dashboard.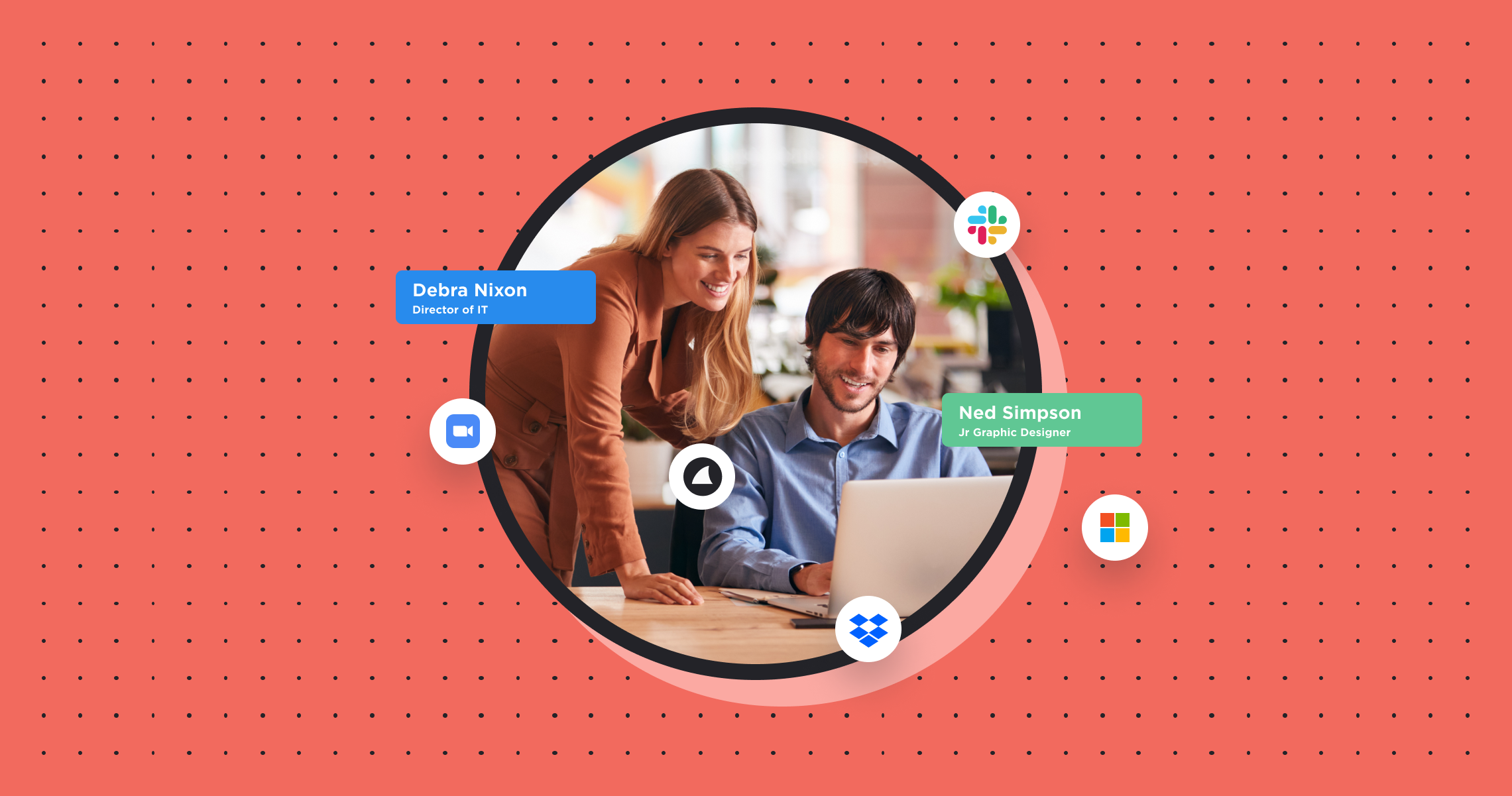 Your time-strapped IT org can create a turnkey employee tech experience with:
User self-service.
Automated software orientation.
Alerts on new capabilities of your supported-apps.
An easy way to reach all end-users at scale.
Ready-baked responses to common IT inquiries.
You can give HR the keys they need to fold technology into employee resourcing with:
Role-based learning experiences.
Streamlined employee technology onboarding.
Comprehensive, evergreen "drip" training resources.
Context-based learning (best practices first, tips later).
Okay, now it's your turn, again.
Raise your glass to more time, happy end-users, and a clear ROI on your software spend…
Citations: