If twice is nice, is four superior? It certainly is more efficient to view multiple apps at once, but let's break this down. From your Windows 10 desktop select an open window and drag it to the right or left of the screen. Or press WINDOWS and the LEFT or RIGHT ARROW keys together to snap the app into position in your workspace. Anytime you snap a window into place, Snap Assist opens to show you all of your open apps, letting you choose another window to add to the desktop.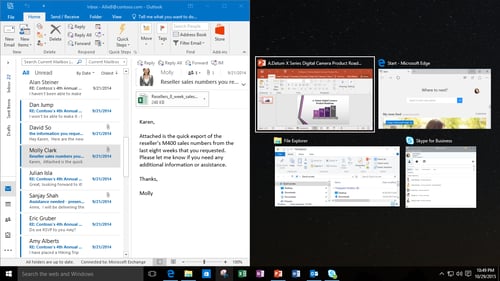 Click a new app, and this time let's try a vertical snap. With the app selected drag it to the left or right of the workspace. Then press WINDOWS+UP or WINDOWS+DOWN arrow keys together to snap the window to the top or bottom of your screen.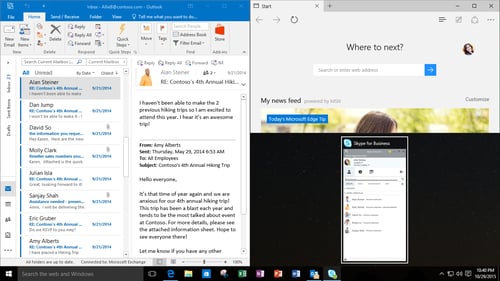 When Snap Assist opens pick the next app you want to add to the mix. You can continue the process and select two more apps to fill the screen.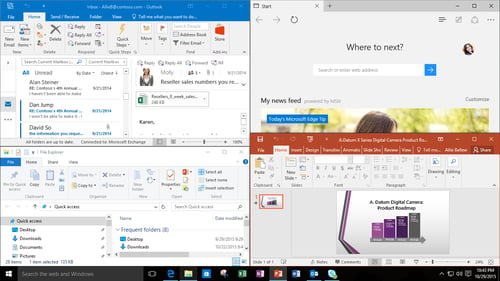 And just like that you're a multitasker. With Windows 10, you can keep your resources in plain view, so you can stay productive all day long. Proving that four is superior!