Now that you're working remotely, all communication is virtual. You have access to multiple tools with your Microsoft 365 subscription. But how do you know which application you should use? Which tool is best, when?
Let's explore how the right technology at the right time makes your communication the clearest it has ever been – even in a remote environment.
Translate Your Physical Experience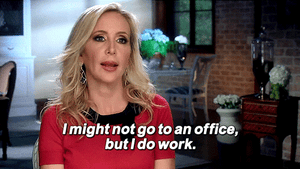 Imagine you're in your office. Next, think about the types of conversations that happen in each of these areas.
Virtual conversations happen in a similar way. For instance, you wouldn't hold a company meeting around the water cooler. And you wouldn't use a live event to ask a colleague a role-specific question

Auditorium
It stands to reason that big, company-wide announcements and meetings happen in large spaces. Executives and business leaders are generally
involved in these communications.

Let's translate these situations into a virtual environment. Which tool is best?
First, consider Yammer, which lends itself to widespread communication. With Yammer, it's also easy to enable two-way conversations between leaders and employees. Or share organizational goals.
But you can also broadcast town halls, Q&As, and events via live events in Teams.
To sum up, with Teams Live Events and Yammer, you can:
Present to a large group of people.
Get real-time feedback from attendees.
Record the event via Stream to watch later in Teams or Yammer.
---

Conference Room
Moving right along to the conference room.
In most cases, conference rooms can seat around 10 people. This might be a group that gathers for a specific project or topic. In a space like this, teams might hold multiple meetings around a single project.
Teams is perfect for such a scenario. Depending on the longevity of the project, you could create a team, channel, or group chat to accomplish your project goals.
So with Teams, you can:
Have a one-stop hub for all communication around your project.
Create meetings directly from your project hub.
Save meeting chats in the existing conversation.
---

Water Cooler
Whether literal or figurative, the water cooler is a casual place for conversation about work, hobbies, and personal topics.
People opt-in to these water-cooler conversations. Overall, this is a space where people go to have some fun.
So, what's the virtual equivalent of the water cooler? Yammer.
Think about it. Yammer is a community platform that brings people together around opportunities, problems, and shared interests.
Yammer groups can easily focus on birthday announcements and employee praise–or anything from gardening to personal fitness.
With Yammer, you can:
Join communities that interest you.
Opt-in to conversations or just quietly observe.
Build the company culture across departments.
---

Desk
Now let's consider your home away from home: your desk.
A desk is your personal space. It's where you go to get things done. Colleagues may stop by to ask you a specific question pertinent to your role, but overall–this is where you buckle down and work solo.
What in M365 is most like your desk? We're staking our claim on Outlook; after all, email is a great tool for 1:1 transactional conversation.
That said, for back-and-forth collaboration, Teams chat is the way to go. While it doesn't eliminate email, Teams offers some compelling benefits.
With Teams, you can:
Get faster answers from colleagues.
Receive confirmation that the recipient has seen your message.
Add some context and personality to your chats by using GIFs and emoji.
Now that you've translated your in-office experience to these virtual spaces, you're on your way to becoming an expert collaborator–no matter where you are.
---