The shift toward hybrid and virtual work expands all our horizons, making connection and real-time collaboration easier and more accessible to everyone. As the professional world adapts together, tools that meet new working needs are adapting with us, so we can make virtual connections that really count. Enter Webex.
So, what is Webex? It's a tool for videoconferencing, a one-stop fully outfitted collaboration platform, and a humanizing, connective space where professionals can get things done together—no matter where they work.
To see how Webex is similar to (and different from) other collaboration software, let's explore several key features.
Get personal through calls and messaging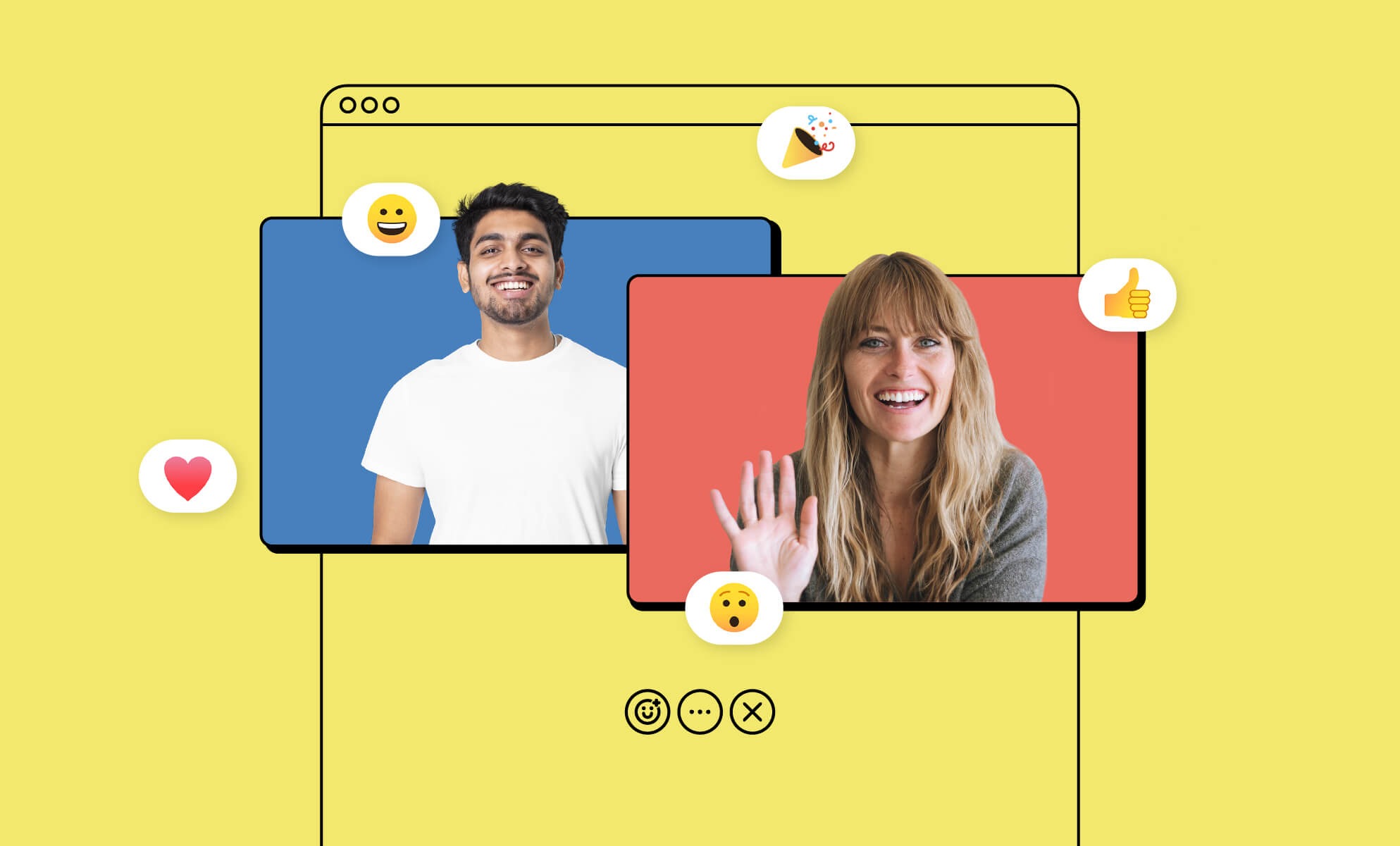 Webex's calling features allow users to make and receive calls— video calls, audio calls, and even telephone calls through Webex's VoIP-powered Cloud Calling system. Plus, those calls aren't limited to those within your organization; you can also connect with users outside your company and folks who don't have Webex at all.
Through the Cloud Calling system, Webex users can set up a business phone number that is completely functional on any device where Webex is installed. And it's accessible to anyone who uses a phone.
Building connections at Memorial Healthcare
Memorial Healthcare System couldn't be more jazzed about their use of Webex software to build reliable connections in their community:
"How we've used Webex to facilitate communications just has been extraordinary. Through the use of this technology, we've been able to really keep in touch with our community."
But Webex isn't just about making phone calls with a sleek VoIP system. Webex offers a single dynamic platform for multiple modes of communication— including video calling and messaging. Webex's state-of-the-art software keeps video communications visually clear and audible, so users can pick up on facial expressions or physical queues while chatting with clients or colleagues.
Real-world interactions at T Mobile
Imagine how much more meaningful your organization's virtual communications could be with a little help from Webex's powerful video calling capabilities.
Joshua Baever, Senior Systems Reliability Engineer at T-Mobile puts it best:
"A smile can demonstrate understanding. A nod can connote agreement, which may be evident during real-world interactions, but it is not so clear when your telepresence tool has stuttering audio and video. Our Webex rooms provide clear sight and sound, resulting in a transparent user experience."
With the Webex app, users can stay in touch with contacts even after the calls are over (or before they start). Employees can message an associate— just like they'd send a text— to coordinate contract details or reconfirm the date and time of an upcoming meeting.
End users will never miss a chance to connect with these dynamic features in their toolbox.
Streamline teamwork with meetings
Webex is great for one-on-one interactions, but it really shines when it comes to meeting as a team. The HD video capabilities you'd use in an individual call are even more useful when you're meeting with a group.
Also, the sophisticated noise reduction capability in Webex helps everyone be heard clearly, even when there's a lively and collaborative conversation going on.
Webex customization
Customizing Webex is also a great way to make the most of meetings. For example, users can adjust their video layout to stay focused on specific people—such as a presenter, the client who may soon sign a contract— or the entire group at once.
Webex's interactive and collaborative features can help a team to work together in real-time. The presenter might share a document and ask for feedback, then edit the document right there in the meeting. Or a group can brainstorm together using the Whiteboard, where participants can illustrate ideas with a quick doodle or annotate existing documents.
When scheduling mix-ups get in the way, Webex calendar integrations can help users sync their schedules from external apps like Google Calendar and Outlook. That way, an employee can know what's on the calendar when setting up a Webex meeting with the team.
Can't make it to a meeting, or need to help a colleague catch up on that project review?
Recording and transcription features in Webex keep everyone in the loop even if users' schedules don't align with every meeting. Just catch up by viewing a recorded meeting or an auto-generated transcript.
Teach and present with large-scale virtual meetings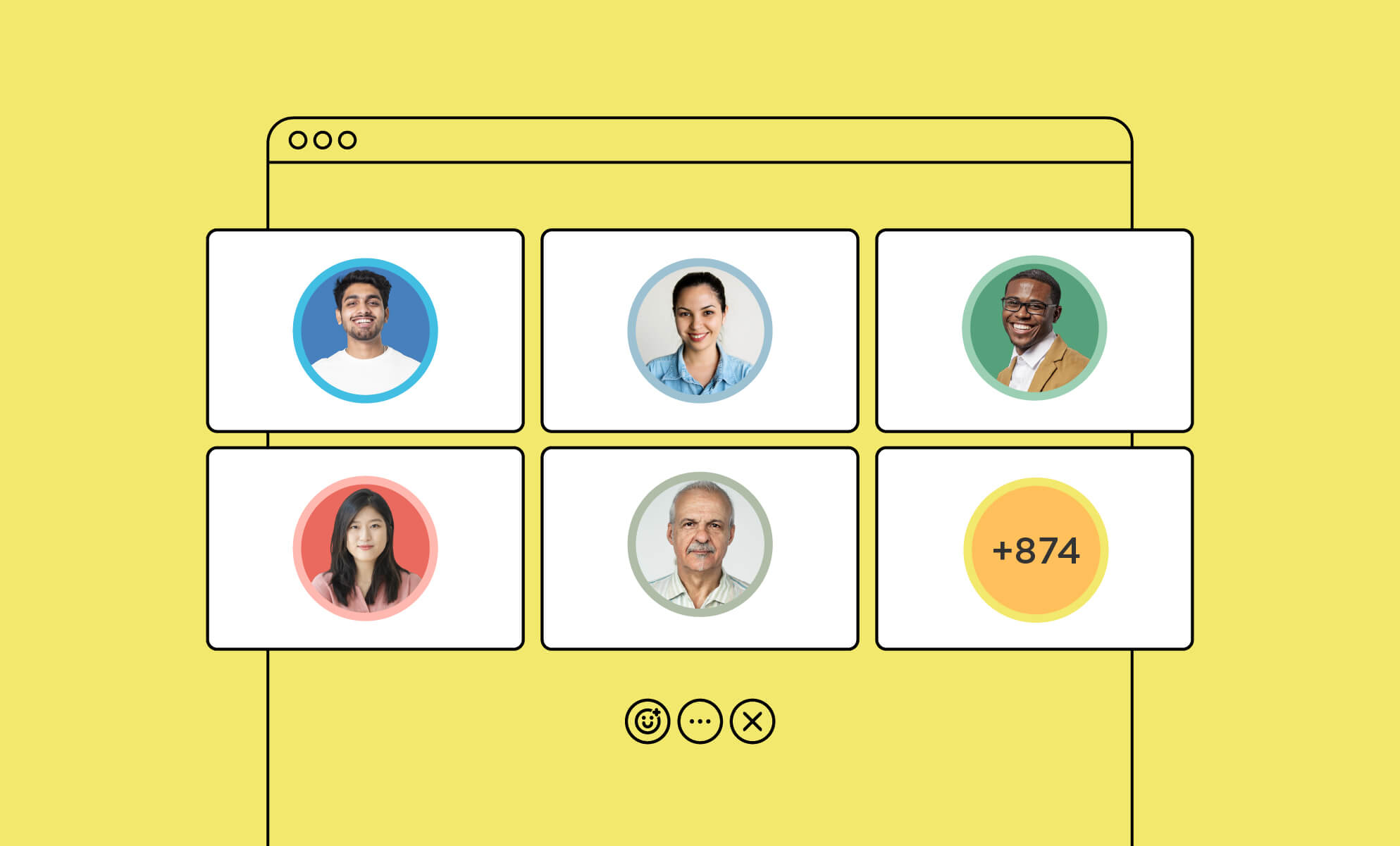 The fatigue of attending online presentations and huge virtual meetings is real.
Everyone deserves to feel that their presence in a space actually matters— otherwise it's easy to zone out or feel frustrated. Webex webinar solutions humanize the digital space with features that are accessible and engaging to actual humans.
Presenting a Webex webinar
Webex webinars allow up to 100,000 attendees and offer real-time translations into over 100 languages. It's hard to think of a more inclusive, more accessible option for a large-scale meeting or presentation. There's room for everyone, no matter where they are or what language they speak.
Engage participants in the meeting with interactive features like Q & A sessions in which attendees can submit questions in real-time. Or send a poll or quiz to check understanding or to get a feel for what direction you should take your presentation.
During the webinar, encourage attendee engagement with a live chat and emoji reactions— this makes the group feel connected and helps presenters engage actively with the audience.
Breakout sessions can also help participants engage actively in small group, discuss webinar material, and connect more directly and intimately. Small groups make it easier for folks to contribute and can reinforce teaching materials or foster networking.
Additionally, presenters can fine-tune a webinar before it even begins. They can connect with other presenters and teammates before the meeting goes live—and use Stage View to choose the view that participants will see. Presenters can also set up presentation view so that participants can see them, their gestures and expressions, and still see valuable presentation material.
Why you should use Webex in your next meeting
What is Webex? It's a solution that will meet all your business communication needs, whether you're hopping on a call with a teammate or presenting at a company conference.
With high-definition video and audio and features that enrich calls and meetings for everyone, Webex can make calls, meetings, and webinars more engaging and productive for everyone involved. So why not bring Webex to your organization?
NOTE: To get your unengaged, reluctant users on board with Webex's communication and calling solutions, just head to our Webex Training page.