You've seen those 'Power' apps around, probably as you scrolled through the Microsoft 365 apps list. Aiming for PowerPoint, maybe you've even clicked on one of them by mistake. But what do they do?
Power Automate, Power Apps, and Power BI make up the Power Platform—and they're called power apps for a reason. Microsoft sums up their purpose with the 'three As': to analyze, act, and automate.
Each of these apps has the potential to streamline and transform the way you and your company work. As you get started, there will be a bit of a learning curve, but you might be surprised by how user-friendly they are. You don't need a background in data analytics or programming to reap these benefits.
So, whether you're a CEO, frontline worker, or anyone in between, here's how to use Microsoft 365 for more business power.
Power BI
"Data! Data! Data!" Sherlock Holmes' mantra has become a common refrain in most industries. To cut costs and increase efficiency, more organizations rely on data when making key decisions.
Data-filled Excel workbook is a start--but translating rows of numbers into actionable trends and patterns can be difficult, and even more challenging to explain clearly to others.
Summarize and share:
Campaign success
Project progress
Financial standing
Customer/client feedback
That's where Power BI comes in. Integrating with Excel, Power BI helps you make sense of your data by presenting it in consumable graphics. The visual format helps you more easily identify and predict trends—which empowers you to make better data-driven decisions.
Like the other Power Platform apps, Power BI is designed to be accessible and user-friendly. Take, for example, the natural language search tool. Just type a question like "who were the top sellers in each region?" to generate an answering graphic or table.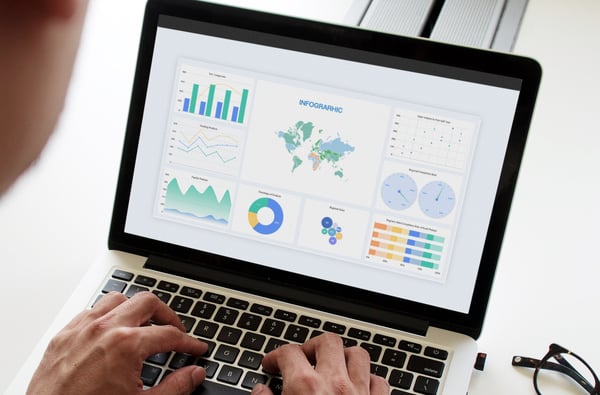 Speaking of graphics, Power BI boasts a full gallery of charts and graphs to help illustrate your data. No matter your skill level, you can summarize data insights with reports full of professional visuals—and that level of presentation goes a long way when meeting with higher-ups or shareholders.
In sum, Power BI provides the link between numbers and real-world decisions—and makes you look really good in the process.
Power Apps
We've said it before: Power Apps is the new game-changer at work. No matter how unique your company's processes may be, Power Apps provides you with the tools to make those processes better.
Especially now that remote work is more widespread than ever before, you need tools that aren't tied to your physical workspace.
Create:
Budget trackers
Time-off request submitters
Employee clock-in tools
Receipt submitters
That's what Power Apps is all about: creating customized apps to streamline your workflow. If you're not a programmer, don't panic—Power Apps is intentionally straightforward, even if your coding experience is limited.
The handiest thing about Power Apps? It connects to nearly 400 different third-party apps and services, so you can pull the specific tools you need for your job into one powerful app.
Designed to be used by citizen developers, Power Apps empowers people to create tools that are actually helpful to them and their colleagues—without adding to the IT team's workload. And you can access your apps online, on mobile, on your desktop, on SharePoint, or in Microsoft Teams.
The only question left is this: after you've streamlined your workflow, what will you do with all that extra time?

Power Automate
Have you ever been midway through some tedious process and thought, "There has to be a better way to do this"? Power Automate is designed for just such a scenario.
Initiate approval processes
Send notification emails
Record form responses
Save email attachment
For repetitive tasks, Power Automate—the app formerly known as Microsoft Flow—speeds up the process considerably using customized automated workflows.
Let's say you have to send out an email every time your company gets a new customer. Instead, create a flow that sends out that email automatically, with minimal input on your part.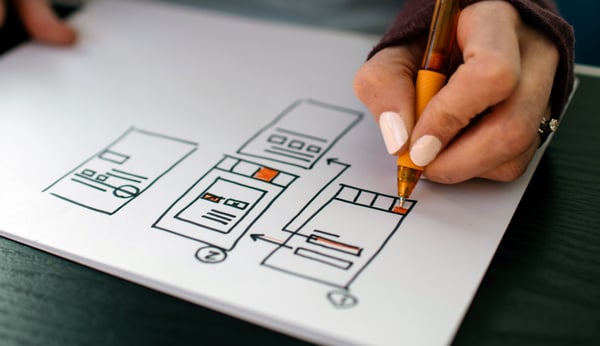 The real secret to Power Automate's magic is the fact that it integrates with just about everything. Not only does this app connect well with the other Power Platform and Microsoft 365 apps, it also integrates with nearly 500 third-party apps.
Urgent but not important? Urgent and important? Whatever the task's priority level, Power Automate streamlines your workflow and saves you time. Plus, you reduce the risk of human error—mistakes are, after all, an occupational hazard of being human.
With a streamlined workflow, more time, fewer errors, what have you got to lose?
What's Next?
The Power Platform apps are definitely worth exploring. It's okay if you find them intimidating at first; even experienced Microsoft 365 users don't know about every feature in the Power Platform. Novice or expert, there's always more to learn and explore.
That's why BrainStorm QuickHelp™ is the perfect tool for anyone looking to get the most out of their software. We do the research and condense everything you need to know into bite-sized videos and quick guides. No need to commit right now—click here to try it out and see what you think.
Meanwhile, see what other "secret" apps you have access to and learn how to use Microsoft 365 for better collaboration, better team productivity, better communication, and more business power.