Odds are, you're already familiar with the Microsoft 365 collaboration apps.

Microsoft Teams, the one-stop collaboration hub, is definitely at the top of that list, but let's not forget OneDrive and SharePoint, which make sharing files and information a cinch. Or Microsoft 365 for the Web, which allows you to coauthor files with your teammates in real time.

But did you know that Microsoft 365 offers even more apps to help you work efficiently with your team?

Actually, you have access to a whole slew of apps you might not even know you have. So, without further ado, here's how to use Microsoft 365 to bolster your team's collaboration with three not-exactly-secret apps.
Whiteboard


Have you ever been discussing a project in a meeting when someone says something that sparks a sudden surge of ideas? It's an incredible moment—people get excited, suggestions start flying, and if you're taking notes, it's hard to keep up.

Whenever that brainstorming rush happens, a simple whiteboard is the perfect tool to corral and direct the flow of ideas where everyone can see and interact.
Outline processes
Sketch out designs
Jot down action items and assignments
Mark up photos
Annotate files
That's the whole purpose behind Microsoft Whiteboard—to give you the "quick, write this down" experience, even when your team isn't in the same room. Whiteboard is exactly what it sounds like: a blank canvas where you can map out your thoughts organically.

Add handwritten or typed notes, lists, tables, photos, labels, drawings, files—or try a pre-designed template. In fact, you can even take a picture of a physical whiteboard to convert it into a digital one and keep the ideas flowing long after the meeting ends.

Of course, Whiteboard really shines on Microsoft's Surface Hub, but it does equally well as an online and desktop app. Plus, every Microsoft Teams meeting has a Whiteboard built in—you'll find it under the Share Content menu—that all participants can access and engage with.

Whether your team is remote or not, Whiteboard provides a common space where everyone can come together to explore new thoughts and ideas.
Yammer for Windows and Mac


You've probably heard of Yammer before.

If you haven't, it's basically Facebook for your company. That may not sound like a big deal if you're part of a small company, but if you're in a large organization, Yammer is an especially helpful tool for connecting with people you may not get a chance to interact with in your day-to-day work.

Yammer is a great place to communicate with colleagues and collaborate on inter-team projects, but beyond that, it also provides opportunities to network across departments and crowdsource solutions.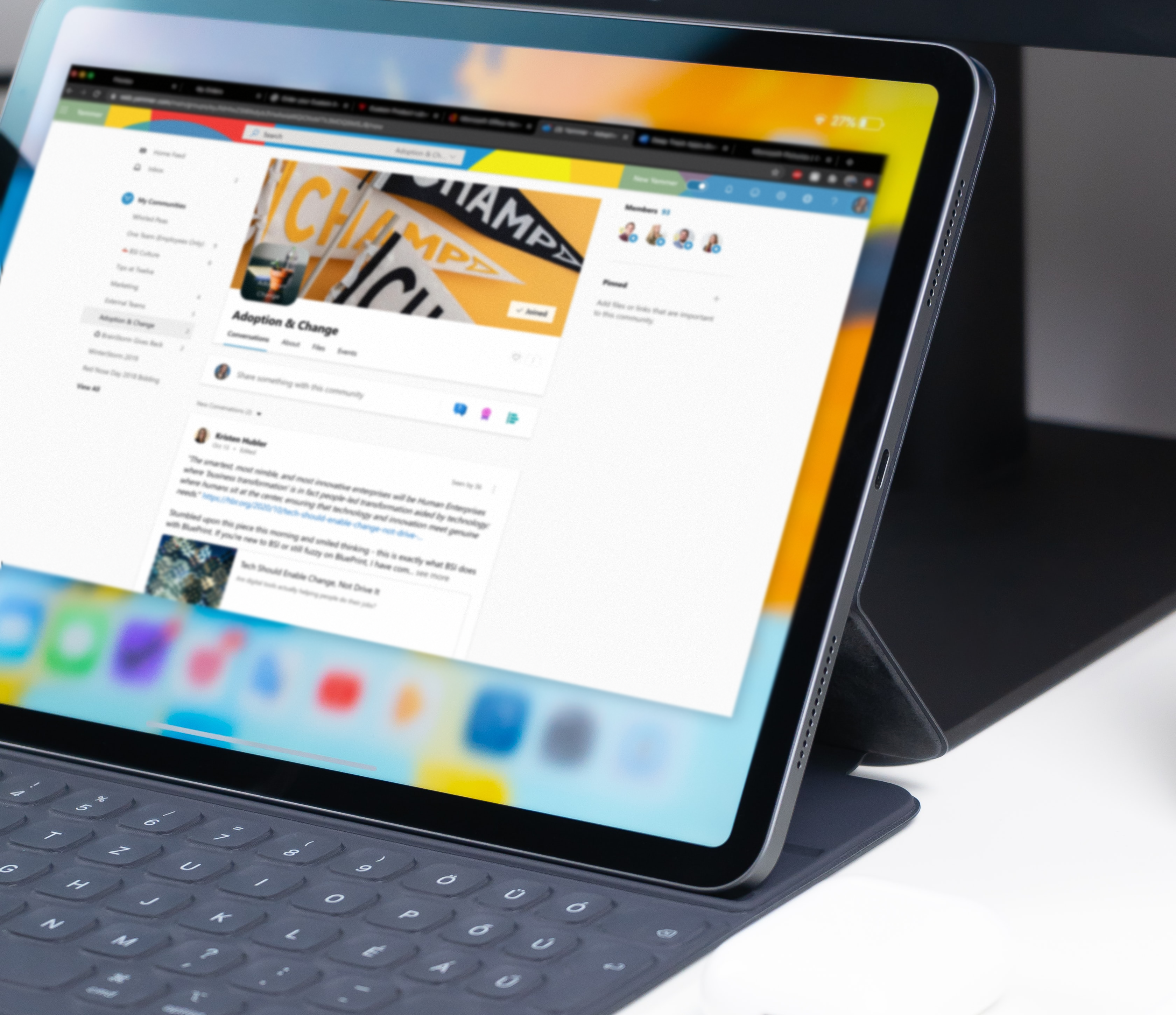 Most people access Yammer in the browser or via the mobile app, and there's nothing wrong with that! But you may not know that there's a Yammer desktop app for Windows and Mac—and that accessing it on your PC has its perks.
Launch Yammer on startup
Automatically sign in
Get desktop notifications
Consider downloading the Yammer desktop app if:

Your company frequently uses Yammer for intra-team, inter-team, or org-wide communication.
You rely on desktop notifications to stay on top of updates.
With the Yammer desktop app, you can change the app's settings to launch it automatically upon startup, and you don't need to sign in each time. Plus, you'll get desktop notifications whenever there are updates to your Yammer inbox or feeds.

Is Yammer for Windows and Mac an innovative new app? Not particularly—but if you're already using Yammer for networking, communicating, and collaborating across your org, the desktop app makes it that much more accessible.

Delve


Compared to the other Microsoft 365 apps, Delve doesn't get a lot of press, but this underrated tool shines in its own way. In a nutshell, Delve is all about discovering and organizing information—specifically people and files.
Find people with specific skills
Network across your org
Curate document collections across departments
For starters, use Delve to manage your own Microsoft 365 profile and access others' profiles. Check out colleagues' contact information, daily schedule, position within the organization, and any background info they choose to share (birthday, skills, expertise, education, interests, etc.).

Delve also suggests helpful documents, based on your file history and your colleagues' (provided you have permission to access, of course). Favorite these docs or add them to collections called "boards," which you can share with others. Delve is basically Pinterest for your docs: you're not copying or saving the files, just gathering them into collections for better organization and access.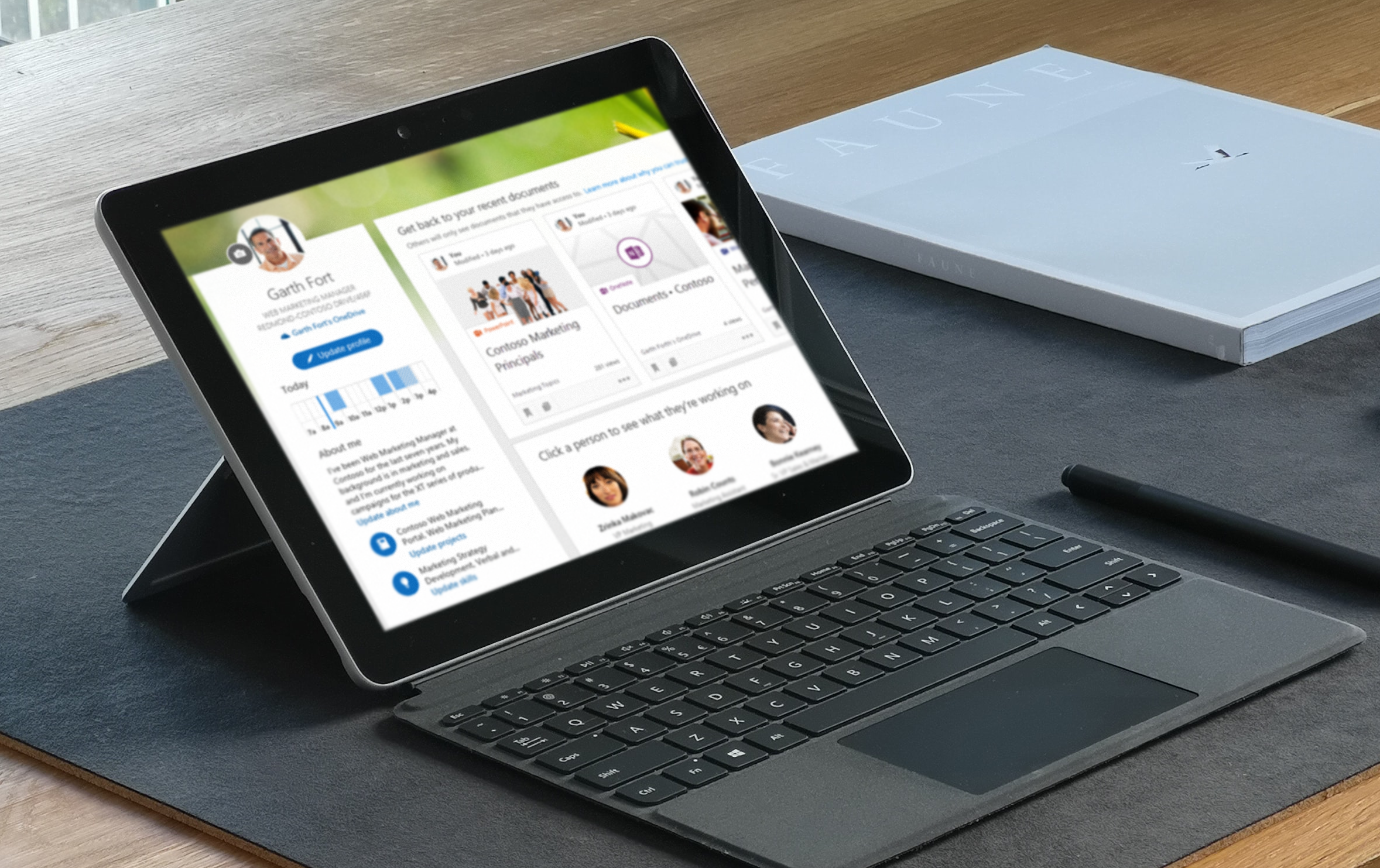 Searching in Delve pulls results from people's profiles, any relevant document you have access to, and any other company boards. (All boards are open and accessible by anyone in your organization, but people only see the files they have permission to access.)

So, really, Delve is all about breaking down silos and helping you find helpful people and information across your entire organization.
What's Next?


These three apps are only a fraction of the total apps available to you with Microsoft 365. And even if you're familiar with all the tools in your arsenal, there are probably some features you've never explored.

Maybe you don't have time to do an in-depth study of all your apps—but we do. That's why we created QuickHelp, to offer bite-sized content centered around the tools you need to do your job. Click here to discover what it has to offer.

Not ready for that level of commitment? Check out these other posts to learn how to use Microsoft 365 for better collaboration, better team productivity, better communication, and more business power.