You don't ask much. You just want collaboration software that also protects your data. So, is Microsoft Teams secure? And what happens to all that Teams data anyway? Let's find out.
A Secure Microsoft Teams Experience
While transitioning to Microsoft Teams, you'll notice:
Meetings are shorter and more focused in Teams.
Up to 90% of users believe Teams simplifies group work.
Attachments can be stored within a relevant chat or Teams channel.
Teams makes it easy to share and collaborate in real time.
That's what you know. Now let's cover what you may not know.
While no software can prevent all phishing attempts and malware or ransomware attacks, rest assured that Microsoft Teams has stepped up its cybersecurity game.
According to Microsoft, "Teams is built on the Office 365 hyper-scale, enterprise-grade cloud, delivering the advanced security and compliance capabilities our customers expect."
Further, Microsoft classifies Office 365 into four basic compliance categories: A, B, C, & D. Teams fits into the "D" category, which enables security compliance services by default.
Additionally, Teams features two-factor authentication and encrypted data (in transit and at rest). Get more nitty gritty details around security on Microsoft's Compliance Page.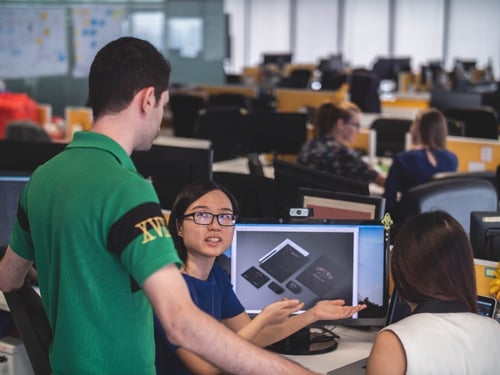 Image Source: Mimi Thian via Unsplash
What Matters in Microsoft Teams Security?
Now that you know a bit more about Microsoft's security framework, let's focus on what matters most to your organization.
Let's say you work for a large insurance company. You're likely to view security differently than would the owner of the doughnut shop next door.
For instance—as an insurance company CIO, you might wonder:
How Teams protects sensitive financial information against leaks.
What to know about file sharing in Teams (particularly third-party sharing).
Where data are stored in Teams (or other Office 365 tools).
What additional cybersecurity steps you might take in Teams.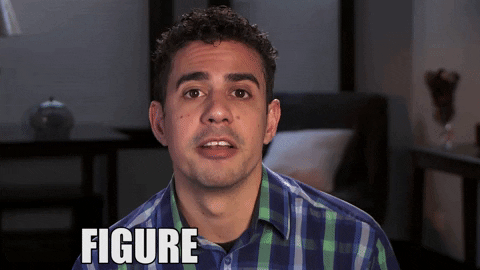 Image Source: GIPHY
Let's face it. Most security needs are universal, but some organizations face more challenges than others.
Think about how healthcare organizations protect patient privacy.
Or how banks worry constantly about cybersecurity hacks.
Or how many government organizations risk data breaches because of outdated technology.
And the list goes on.
Whether it's security in healthcare or security in financial services, every organization wants privacy protection during collaboration—in Microsoft Teams or in any other tool.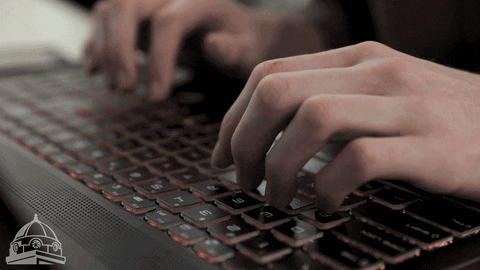 Image Source: GIPHY
Get a broad overview of Office 365's Advanced Threat Protection
While you're paying attention to Teams security features, let's discuss how (and where) to find your data in Microsoft Teams.
How to Access Microsoft Teams Data
Before you can feel confident that Microsoft Teams is secure, you probably should know where Teams stores your data.
True—your average user probably won't care about Teams data. But admins and IT personnel should pay attention.
According to Techgenix, "(Microsoft) Teams stores data in Exchange, Stream, Groups, SharePoint, and OneDrive for Business." You'll also need eDiscovery rights to access the most sensitive data.
Think about that for a minute.
On the one hand, Teams is a master of collaboration, so it's hardly surprising that it would send data to multiple locations.
On the other hand, Teams' extensive reach requires a vigilant approach to tracking that data.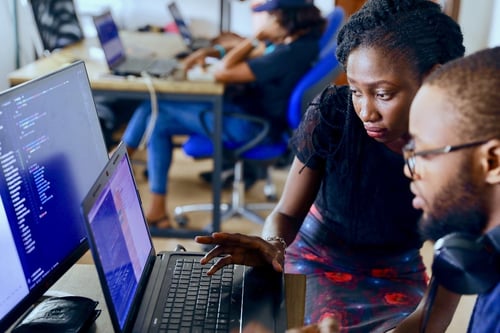 Image Source: NESA by Makers via Unsplash
Locating Teams chat and files
Teams allows for both internal and external chat. Teams users can also chat inside a larger channel or one on one.
Unlike many other collaboration tools (including Skype), Microsoft Teams' persistent chat makes it easy to find an ongoing conversation inside a given channel or chat.
But as you can see, all those chats and files don't remain solely in Teams.
Now that you understand where to find Teams data, let's talk about your people.
What Success Looks Like in Microsoft Teams
Everyone wants a secure Microsoft Teams environment, but without user buy-in, security is at risk.
To put it another way, you won't get very far if your end users refuse to adopt Teams. Same goes for following best practices within Teams.
At BrainStorm, we can help you educate users on best security practices and transform their interactions with Microsoft and other software tools.
As you contemplate your most secure options, remember: You already have the right software. For a better adoption process, check out our QuickHelp ™ platform.
Oh—and stay safe out there.